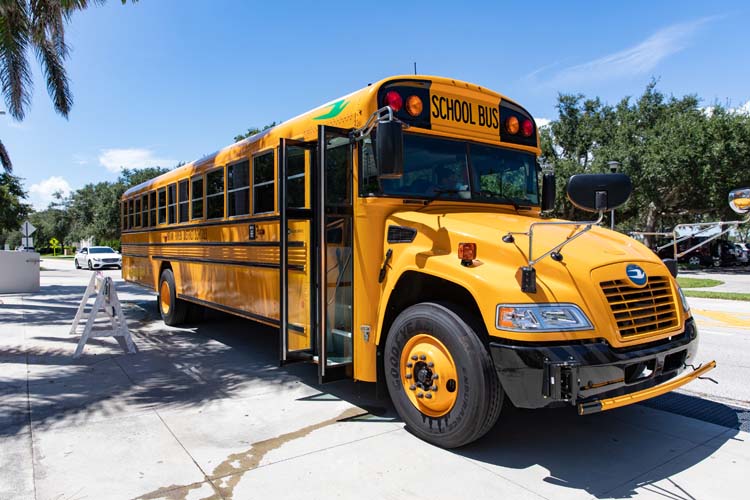 INDIAN RIVER COUNTY — With this week marking the start of the new school year, deputies have created a new school tip phone and email hotline for residents to report any campus safety issues.
"We want kids to know that they can always call 911 or speak directly with their school resource officer, but this anonymous hotline allows reporting from their mobile devices," Indian River County Sheriff Deryl Loar said in a statement. "We plan to add the ability to text tips directly to us in the very near future."
Law enforcement officials and the School District of Indian River County announced in March that there will be increased law enforcement at all public and charter school campuses. The move came under the Marjory Stoneman Public Safety Act, which allows for more than $400 million to be used statewide to bolster school safety and mental health initiatives, authorities said.
The act came about as a result of the deadly Feb. 14 school shooting at Marjory Stoneman Douglas High School in Parkland, Florida, that left 17 people dead. In the weeks following the incident, schools across the state were inundated with tips, bomb scares and other calls.
Gov. Rick Scott signed the bill into law a month after the shooting. Local residents have since held rallies to promote school safety.
"I think it's a great way to build relationships with students," Vero Beach parent Kara Darrell said. "There needs to be at least one officer per 500 students."
Darrell, 43, has two children who attend Imagine South Vero Charter school.
Residents can reach the sheriff's school hotline, which is regularly monitored and available all day throughout the school year, at 772-978-6000 or schooltips@ircsheriff.org. Information the hotline receives will be sent to school resource officers and investigators for a follow up, deputies said.
"The hotline is for everyone, including kids and parents," sheriff's spokesman Maj. Eric Flowers said.
Those in immediate danger or emergencies should call 911. Loar said deputies are focused on the safety of every student in the county.
"Our School Resource Team has been training throughout the summer to prepare for their roles in every public school in our community," Loar said. "They will be visible to both students and parents before the first bell and well after school ends. Our partnership with the School District of Indian River County and charter schools continue to grow."
The Florida Department of Education Director of Safe Schools Damien Kelly visited Sebastian River High School Monday morning to tour the campus and see the new security updates, school district officials said. Kelly thanked the school resource officers for their hard work and dedication.
In Vero Beach, Officer Megan DeWitt will be stationed at St. Helen's Catholic School, Officer Charles McFarland will be at Beachland Elementary and Officer Randall Slattery will be at Rosewood Magnet School.
"It is with great pride that we bring in the new school year creating new bonds within the community," Vero Beach police Chief David Currey said in a statement. "I would like to tell the parents that have their children attending these schools our agency will do everything we can to create a positive learning environment while also maintaining complete safety on campus from 'bell to bell'".
Details on which law enforcement officers will be stationed at the other schools were not immediately available.
Deputies also want to remind residents to be safe traveling to schools.
"It will take time to get adjusted to the new bus routes," Flowers said. "Go slow through the school zones. We will have officers enforcing the speed limit at the school zones."