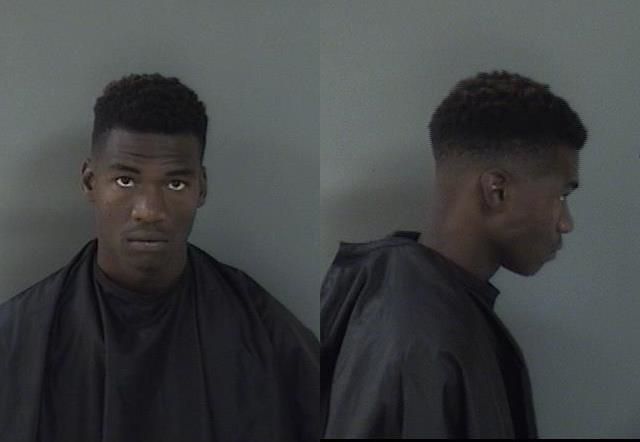 INDIAN RIVER COUNTY — Five men were arrested in separate incidents after deputies said the men sold drugs – including cocaine and marijuana – to a confidential informant not far from local churches.
The arrests are all tied to an ongoing investigation, Maj. Eric Flowers, spokesman with the Indian River County Sheriff's Office, said Thursday. Flowers declined to talk about specifics of the probe.
Deputies on Wednesday arrested Isaiah Cameron Speights, 21, Phillip Tomlin, 31, Lem Bennefield, 27, Timothy Cypress, 37, and Michael Slaughter, 25, on a variety of charges including sale or delivery of substance within 1,000 feet of a church, delivery or sale of hydromorphone and possession of cocaine.
Undercover detectives targeted individuals selling drugs outside of grocery stores and near churches. Some of the stores included Wabasso Foods, 6375 85th Street, and Four Points Convenience Store, 34th Court and 45th Street.
The ongoing investigation spans back to October; the date when the probe began was not available.
In the separate undercover deals, the confidential informant would purchase the drugs from the dealers with $40 to $60, reports show. The informant purchased cocaine, marijuana and sedative pills from the five men, authorities said.
Deputies determined the transactions took place near churches, including Allen Chapel AME Church and Bibleway Church of God in Christ.
Speights, of the 4000 block of 42nd Square, and Tomlin, of the 4400 block of 33rd Avenue, both of Gifford, remain at the Indian River County Jail. Speights has a $163,000 bond and Tomlin has a $110,000 bond.
Bennefield, of the 5700 block of 59th Avenue, and Cypress, of the 8600 block of 102nd Court, both of unincorporated Indian River County, also remain at the jail. Bennefield has an $81,500 bond and Cypress has a $55,000 bond.
Slaughter, of the 1500 block of 23rd Street, Vero Beach, was released Thursday from the county jail on $75,000 bond.
Photos contributed by Indian River County Sheriff's Office