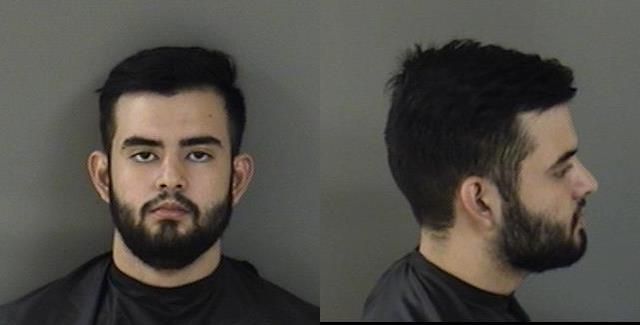 INDIAN RIVER COUNTY — A 20-year-old gunman who fired several shots at another man after a drug deal gone wrong was captured by deputies Tuesday, authorities said.
Law enforcement had been searching for the suspect ever since he fled from the scene last week in his black 2015 Honda Accord.
Deputies on Tuesday afternoon arrested Camilo Esteban Villamizar, of the 700 block of 46th Square, on a felony attempted murder charge. Villamizar is being held at the Indian River County Jail on $1 million bond.
Villamizar's arrest report and further details on his arrest were not immediately available.
The victim, William McMahon, 28, of Vero Beach, was taken by ambulance to Lawnwood Regional Medical Center & Heart Institute in Fort Pierce, where he is expected to survive, Indian River County Fire Rescue spokesman Cory Richter said. An update on his condition was not available.
"We continue to see violence linked to drugs," Sheriff Deryl Loar previously said in a statement.
Indian River County Fire Rescue crews responded to reports of gunfire about 11:30 a.m. Thursday in the 800 block of Indian River Boulevard, Richter said. Deputies taped off an area at the Lagoon Greenway trail and dusted for clues.
Deputies learned that McMahon got into a vehicle with Villamizar to buy marijuana. When McMahon walked away from the car, Villamizar fired at him several times, striking him once in the back, deputies said.
No further details were available.