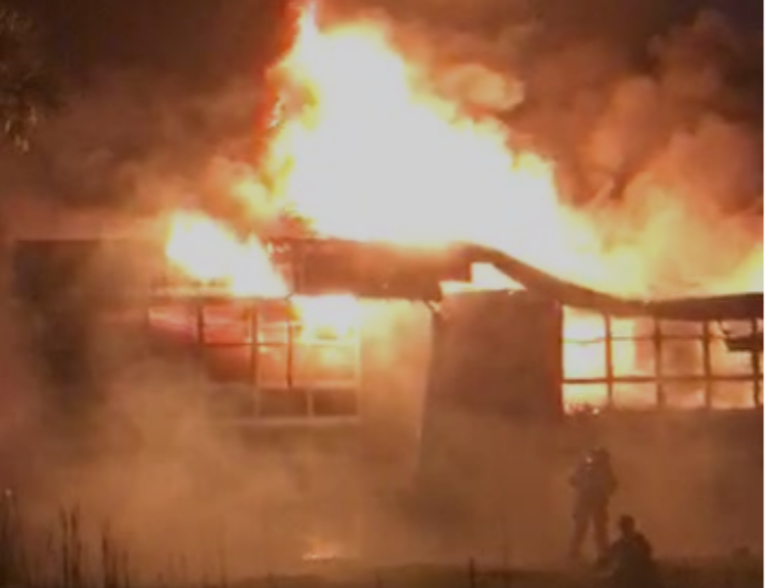 INDIAN RIVER COUNTY — As flames ravaged through a condominium complex this past weekend, three deputies pulled six residents from their homes as the blaze left behind heavy damage, causing some residents to be permanently displaced, authorities said.
Deputies Cameron White, Romeo Santana and Sgt. Jeremy Shepherd responded to the fire about 2 a.m. Saturday at Vista Royale community complex, 97 Spring Lake Drive. The three deputies ran into the fully-engulfed buildings and rescued six residents, sheriff's spokesman Maj. Eric Flowers said.
"Had Deputy White, Deputy Santana, and Sergeant Shepherd not arrived on scene as fast as they did, we would have had casualties in that fire," Sheriff Deryl Loar said in a statement. "As Fire Rescue arrived on scene, Deputy White and Sergeant Shepherd were clearing the last of the apartments, which were already filled with smoke and pieces of roof were falling on their heads. The deputies did not hesitate to enter the apartment and put their lives in danger to rescue the elderly residents."
Deputies carried out some of the residents, Flowers said. Deputy White, who was the first on scene, had to be evaluated by fire rescue crews for smoke inhalation.
No injuries were reported from the fire. The cause remains under investigation by the state fire marshal.
Red Cross South Florida Region was at the scene on Saturday assisting at least 15 people. It's unknown if all 15 people are temporarily or permanently displaced.
Photos provided by Indian River County Sheriff's Office