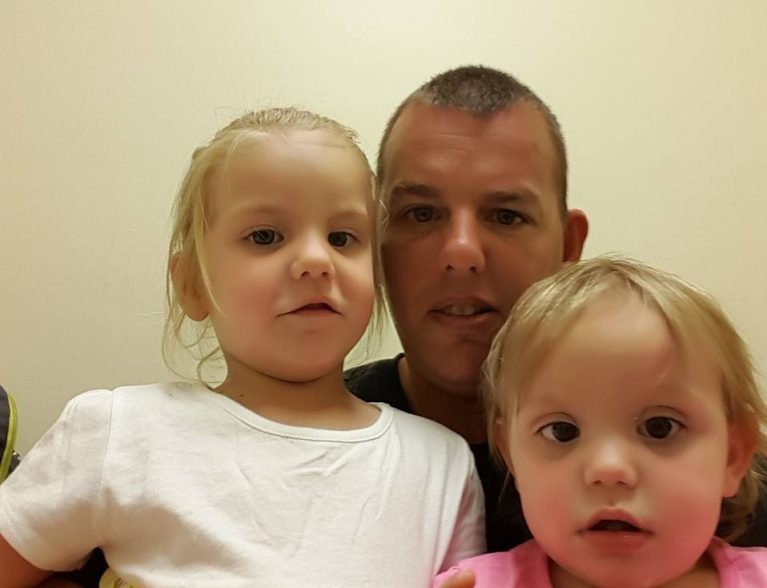 INDIAN RIVER COUNTY — The family of a man who was gunned down in a road rage shooting last week is calling for the shooter's arrest. The man killed was Dennis Wayne Hicks, 38, of Vero Beach.
The identity of the shooter, who was questioned for hours by detectives and let go, has not been released.
"He has no right to walk the streets. How can he walk the streets when there's an open investigation?" asked Hicks' mother Vera Thomason, 57, of Vero Beach. "No matter what, he didn't deserve to be shot down. I hope the guy that did this thinks about this for the rest of his life."
Friends and family members gathered at 1 p.m. Monday at a family home to remember Hicks. Pictures of Hicks with his two daughters, 5 and 3 years old, could be seen throughout the home in the 1400 block of 41st Avenue, Vero Beach.
Thomason cried as she thought about seeing Hicks' uncovered body at the crime scene. She was consoled by her older son Mike Nosler, 40, of Vero Beach.
Vera Thomason speaks about her son Dennis Hicks, who was killed in a road rage shooting last Thursday on SR 60 and 53rd Ave in IRC.

Posted by Nick Samuel on Monday, November 20, 2017
The family disputed information the suspect gave a dispatcher in a 911 call released last week. In the call, the shooter said a man, later identified as Hicks, threatened him earlier when they both were stopped at a traffic signal Nov. 16 at the State Road 60 and 53rd Avenue intersection.
In the call, he told dispatchers that Hicks said, "I'm going to put a bullet in your ass," and then "reached for something." "I had my gun and I opened fire on him," the man told dispatchers.
The family said Hicks doesn't own a gun and that if he had an issue with anyone, he would solve it fist to fist. Sheriff's Office deputies searched both Hicks' and the shooter's vehicles the day after the shooting, but details on the findings have not been released.
"He respected everybody and had a heart of gold," said Hicks' stepdad Timothy Nickell, 54, of Vero Beach.
Nickell said Hicks wasn't a saint and has had run-ins with the law. Sheriff's Office records show Hicks has been arrested eight times on a variety of charges since 2005, including a felony charge of grand theft of a firearm and another felony charge of grand theft more than $300.
Court records show Hicks also had several traffic offenses, including citations for speeding and driving a vehicle with a suspended license.
Family members said Hicks was trying to get his life together and get right with the Lord. His run-ins with the law don't make him a bad person, family members said.
"He did some things and he has paid his debt," Nickell said. "He's a human being, too, and has rights and feelings. He doesn't deserve to die just because he has been in jail."
What happened
Family members said Hicks, who lived with his mom and stepdad, had left the home before 7 p.m. Nov. 16 to get cold medicine from Target for his step dad and a game from GameStop. He left the home with only a $50 bill and a cellphone, Thomason said.
Hicks had purchased the items and was on his way home, family members said.
Deputies got a call about a possible road rage shooting at 7 p.m. at the intersection of State Road 60 and 53rd Avenue, in front of Applebee's. Upon arrival, deputies found Hicks' body lying in the roadway next to a red car.
Thomason said the car belonged to her and that a friend drove her to look for Hicks. She said as they were driving, Thomason saw her car and then saw Hicks' body lying in the road.
"There was no white sheet. He was just lying in the middle of the road," Thomason said.
Funeral arrangements for Hicks will be private, according to family members.