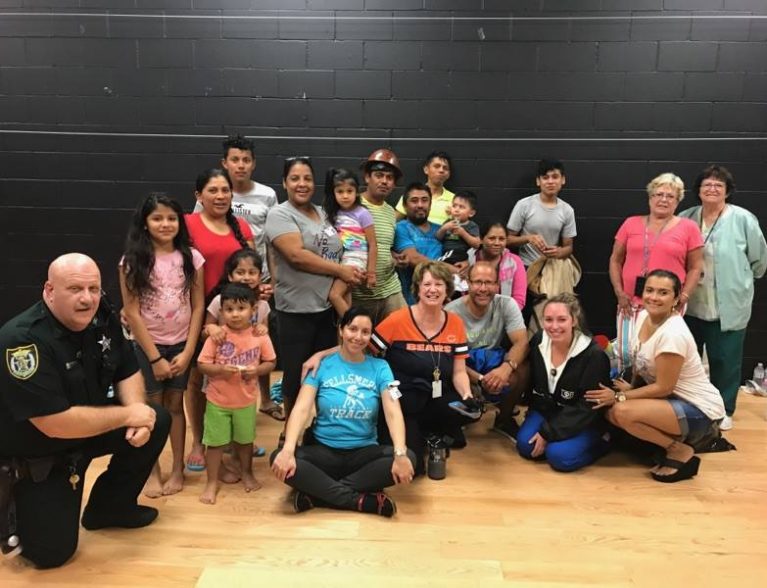 INDIAN RIVER COUNTY — Twelve people were rescued from rising flood waters from Hurricane Irma late Sunday, according to the Sheriff's Office.
Fellsmere Police Department officers and Sheriff's Office deputies reported the rescue about 9 p.m. Sunday. The 12 people were taken to the shelter at Fellsmere Elementary School, 50 N. Cypress St.
Deputies and fire rescue crews also rescued eight people from the Sandrift Motel, 14415 U.S. 1, Sebastian, after the roof blew off at the motel, Sheriff's Spokesman Eric Flowers said. Fire crews evacuated the eight people who were inside and took them to the pet shelter at New Liberty Magnet School, 6850 81st St, Vero Beach.
While no tornado touchdowns have been reported, there have been several tornado warnings and watches issued for Indian River County.
The worst of the winds from Hurricane Irma should last until 4 a.m. Monday, followed by tropical storm force winds that will last until about 9 a.m. Monday. But, commuters should wait until officials determine conditions are safe before hitting the road.