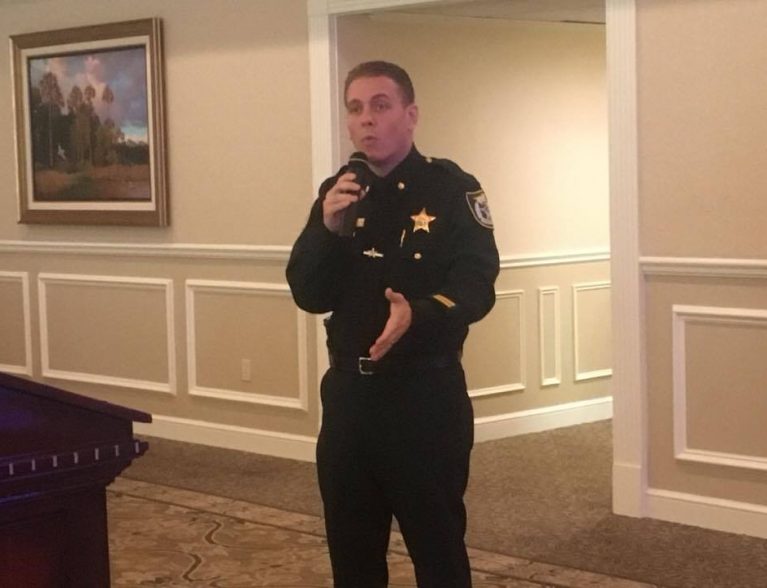 INDIAN RIVER COUNTY — A lack of control over possible medical marijuana treatment center dispensaries has pushed some city and government agencies to plan on banning them altogether.
Fellsmere and Vero Beach plan to ban the dispensaries in the cities and Indian River County plans to ban them in the unincorporated areas, city and county government officials said.
The Florida State Legislature passed the Medical Use of Marijuana Act on June 9, 2017, which prevented local government agencies from having total control over the location of dispensaries, according to Ballotpedia.com and county Attorney Dylan Reingold. It also gave the state control over the cultivation, processing and delivery of marijuana by the treatment centers.
The law gave local agencies two options – either ban the dispensaries or allow them to be placed anywhere a pharmacy could be placed, according to Sebastian Vice Mayor Andrea Coy.
"Given the stark choices, the board decided to go with banning," Reingold said. "The board wouldn't have prohibited the dispensaries if the state would've given them (more) control."
One concern for having control is that the law would allow dispensaries to operate in commercial zones. "We wouldn't be able to control them if they're near churches, residential districts or too close to each other," Reingold said.
But, the law does state that dispensaries may not be within 500 feet of a public or private elementary, middle or secondary school, said Indian River County Sheriff's spokesman Maj. Eric Flowers.
In a presentation to the Taxpayers Association of Indian River County July 12, Flowers said marijuana is exempt from sales tax and that possible dispensaries would add 55 full time positions to the Florida Department of Health.
Still, the county wants no facilities.
"If the county wants to ban them, we would support them," Flowers said.
 Reingold said the county commissioners earlier this month voted 5-0 on a draft ordinance to ban the dispensaries. He said he'll present the draft ordinance at a public hearing set for August 15.
 The attorney said another reason why the commissioners plan to ban the dispensaries is because residents would have access to them in other parts of the county, such as Vero Beach and Sebastian.
 Even though Vero Beach plans to ban future facilities, one that was approved in May will still be opened on Commerce Avenue, just south of Highway 60, said Vero Beach City Manager Jim O'Connor.
 The dispensary conformed to the city ordinance and zoning codes, which allowed Vero Beach to have control over its location. Construction for the facility will start within the next six months, O'Connor said.
 With the new state law, however, the city will have limited control over any new dispensaries. O'Connor said city council can't revoke the approval of the first one.
 "We don't like that the state law will allow them in any commercial zone," O'Connor said. "We feel this is a new industry that needs more regulation."
O'Connor said city council last month voted to put a moratorium on dispensaries until a city code that conformed with the state could be written. He said an ordinance to ban the dispensaries will be presented in August in front of city council.
However, a second town in the county, Sebastian, plans to allow the dispensaries, Coy said.
Sebastian City Council unanimously approved an ordinance in favor of the facilities in March and April, City Clerk Jeanette Williams said. Council members stuck by their decision after the state made changes in June to the law.
The state law stemmed from the Florida Medical Marijuana Legalization Initiative, or Amendment 2, which was approved Nov. 8, 2016, with about a 70 percent approval from Florida voters, according to Ballotpedia.com. The amendment states qualifying patients with certain diseases or conditions who use medical marijuana are not subject to civil or criminal punishment under Florida law.
 Those patients would have to have a disease or condition such as cancer, epilepsy, Parkinson's disease, Crohn's disease and more.
 "We considered the issue very carefully," Coy said. "The voters overwhelmingly voted for marijuana. Why would politicians try to deny the voters will?"
 Fellsmere plans to ban the dispensaries, said City Manager Jason Nunemaker. He said the main concern for Fellsmere was that a majority of other jurisdictions on the Treasure Coast were banning them.
 "We were concerned about the impact it would have on the city if we were one of the few areas that allowed them," Nunemaker said. "I don't think we're prepared for it."
Local law enforcement agencies have a neutral stance on the issue, according to Sebastian and Fellsmere Police Departments.
 "It's not law enforcement's role to determine what the law should be," Sebastian police spokesman Commander John Blackledge said. "Our responsibility is to carry out the will of elected officials."
 "It's not for me to decide," said Fellsmere police Chief Keith Touchberry. He also said his biggest concern is protecting the facilities.
 "There's no state requirement for law enforcement to be at the buildings for physical security." Touchberry said. "There would have to be a city ordinance put in place for protection."
 Community members have different views on the topic.
Dr. Harold Brooks, a local dentist, said marijuana is a medical drug that offers health benefits to people with diseases such as epilepsy, crohn's disease and auto-immune diseases.
 "If someone has Parkinson's disease, they're continuously shaking," Brooks said. "If they get marijuana, they stop shaking immediately."
 Former Vero Beach Mayor Caroline Ginn said she's against dispensaries because marijuana would diminish the brains of adolescents.
 "Their brains aren't fully formed yet. I'm concerned they're going to start smoking it and it will affect their brain," Ginn said. "It's not an innocent drug. It's a gateway drug."
 The dispensaries would be at no cost to taxpayers, according to John Kistler, president of the Taxpayer's Association of Indian River County. He said he would like to see local governments have more control over the facilities.
"We would like to see them accessible to people while local officials hold control over them," Kistler
said.