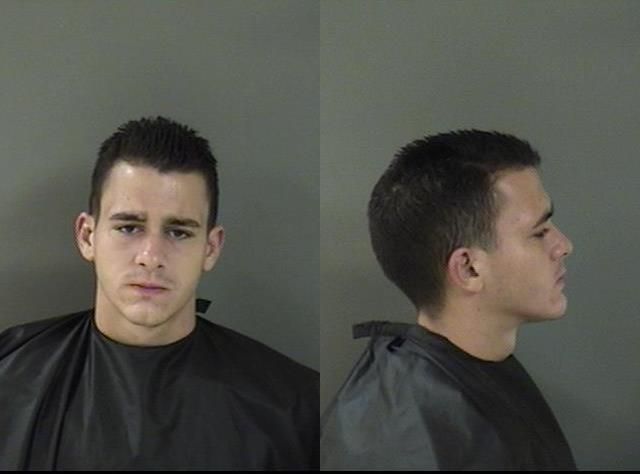 VERO BEACH — A 22-year-old man was arrested after deputies said he hid in bushes while intoxicated and scared people who walked past him.
Joseph Samuel Jones, of the 1100 block of 28th Street, Vero Beach, was charged with two counts of disorderly intoxication. He is being held at the Indian River County Jail without bail, jail officials said.
Shortly before 8 p.m. Monday, deputies received a call from a woman who said a man was acting suspicious in the bushes between the Tropic Grove Villas condominiums, 1166 6th Ave., and the Jungle Club sports complex, 1060 6th Ave., an arrest report said.
She told deputies that while she was walking on the sidewalk with her 7-year-old child, the man came out of the bushes and began screaming at her and her child for no reason.
Another woman flagged down a deputy who had just arrived at the scene and began to point at the bushes between Tropic Grove Villas and the Jungle Club, deputies said. She told the deputy the man, later identified as Jones, was hiding there.
When the deputy approached the bushes, he saw Jones lying down in a flower bed while wearing a white T-shirt and shorts, deputies said. The deputy smelled a strong alcoholic odor coming from Jones' body and saw an empty liquor bottle near him.
Jones appeared to be asleep. When the deputy tapped Jones' leg, Jones opened his eyes, mumbled some words and then closed his eyes again, deputies said. The deputy helped Jones stand up, put him in handcuffs and walked him to the patrol car.
Jones was uncooperative and had to be physically put inside the car, deputies said. He was then booked into the Indian River County Jail.