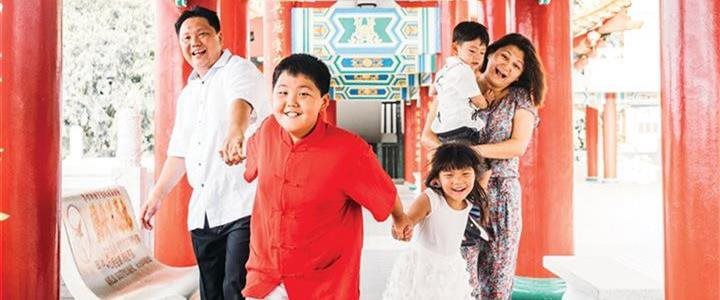 (BPT) – "The world is a book, and those who do not travel read only one page." — Saint Augustine
The benefits of travel have been written about for centuries, connecting the experience with cultivating awareness and expanding perspectives. The story of travel connotes a journey of self-discovery. The introduction of every new culture is the beginning of a new mindset. For many, travel is at once a decentering and unifying experience. The encounter of something new leads to being fully present, evaluating preconceptions and rewiring beliefs. The effects of travel on adults is well documented. But how does travel affect children, who rely so much on stability and who, in many ways, already live in the moment, and experience the world with eyes wide open? Does the disruption of place hinder or complement a child's intellectual development?
It's been eight years since the U.S. Department of Education took a closer look at the effects of travel on childhood education. In a 2009 study, which analyzed findings from the Early Childhood Longitudinal Study of the Kindergarten Class database, family life was assessed, as were summer activities and school experiences. The study collected data from 21,600 children from grades K-5; a subset of 5,047 parents also were asked about their family excursions during the summer. Study results showed improved standardized test scores in reading, math and general knowledge from the children who traveled during the summer with their families.
The study findings are important because they provide an alternative to learning loss in kids during the long summer months away from school. Kids who don't engage in activities during the summer are at risk of falling more than four months behind their peers. This statistic goes all the way up the ladder to college students. Today, many parents consider the arc of the travel experience — seeing new places, experiencing new cultures, attending concerts and visiting historic sites, monuments and art museums — as an opportunity to not only enhance the emotional depth and patience of their children, but their academic outcomes as well. As a result, some parents are opting to "world school" their children during the summer, with noted benefits of bonding and spending quality time with family, building an interest and respect for other cultures, and making learning interesting and deeply engaging.
Can we simply conclude that vacations make kids smarter? We reached out to travel expert Jim Menge for the answer. Menge has been to more than 100 countries, and is a believer of the benefits of travel. Menge is also the President of Rovia, an industry-leading travel and lifestyle service provider, headquartered in Plano, Texas. "Not necessarily," Menge says. "But the immersive experience of travel and all the delight and disruption that go along with it can have a real effect on childhood learning. And when kids start early, they broaden their horizons, and develop a real appreciation for the world they live in."
If summer travel can have such a profound influence over the intellectual development of kids in grades K-5, what effect, if any, does it have on college students? In the year 2000, the University System of Georgia, comprising 35 institutions, conducted a 10-year study to see if study abroad contributed to the academic performance of college students. They found the experience not only resulted in improved academic performance, higher GPAs and graduation rates, but it benefited the performance of at-risk students as well.
Clearly, travel and education can create powerful combinations. If you have children, consider taking a vacation over school breaks and during summer months. It will add to their development and character. And if you have kids in college, study abroad has become an even more compelling option. The shared experience of travel can bring families together, creating bonds and lifelong memories. It's time to consider the data that promotes travel as the ticket to a world of increased engagement and enhanced academic performance. Bon voyage!