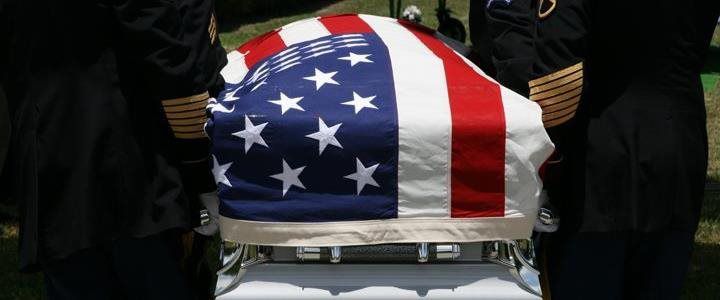 (BPT) – As a day to remember those who fought and died in service to our country, Memorial Day was originally called "Decoration Day." Waterloo, New York, was declared by President Lyndon B. Johnson to be the birthplace of Memorial Day back in May of 1966.
The purpose of Memorial Day sprung from wanting to honor the dead during the Civil War. General John Logan first proclaimed that a day would be set aside in the month of May to honor those who died in service:
"The 30th of May, 1868, is designated for the purpose of strewing with flowers, or otherwise decorating the graves of comrades who died in defense of their country during the late rebellion, and whose bodies now lie in almost every city, village and hamlet churchyard in the land."
May 30 as a date was chosen at the time because no specific battle was commemorated on that day. Currently, the last Monday in May holds the honor of being Memorial Day.
It is important that we remember those who fought for our country and paid the ultimate sacrifice to keep us safe here in the Unites States. There are many ways you can pay your respects to those who fought and died for us. For example, you can help arrange official color guard ceremonies for Memorial Day events and year-round for church services, athletic events and school programs.
The National Moment of Remembrance resolution was passed back in 2000, and asks all Americans on Memorial Day at 3 p.m. to "To voluntarily and informally observe in their own way a Moment of remembrance and respect, pausing from whatever they are doing for a moment of silence or listening to 'Taps.'"
If you are going to be in the Washington, DC, or New York areas for Memorial Day, there are activities to help honor your veterans throughout the weekend:
May 27 – World War II Memorial, Washington, DC:
There will be a free Ranger Talk from 2:00-2:45 p.m. and 4:00-4:45 p.m.
May 28 – National Memorial Day Concert, Washington, DC:
From 8-9 p.m., PBS will sponsor a free concert on the West Lawn of the U.S. Capitol. General Admission gates for the event will be open starting at 5 p.m.
May 29 – Brooklyn Memorial Day Parade, New York:
The parade will take place at 11 a.m. and will follow a route from 78th St and Third Ave., along Third Ave. to Marine Ave. up to Fourth Ave. and over to John Paul Jones Park to 101st St. and Fourth Ave. for a memorial service.
May 29 – National Memorial Day Parade, Washington, DC:
The parade will take place at 2 p.m. starting at the Constitution Ave. and 7th Streets, NW and ending at 17th Street.
The Purple Heart Foundation is committed to honoring our heroes who made the ultimate sacrifice to defend our country. Nearly 90 percent of cash donations the Purple Heart Foundation receives provide funds for programs that help the National Service Officer Program, the Scholarship Program, as well as other programs. It is our goal to help make the transition from the battlefield to the home front a smooth one for all of our men and women in uniform who defend our freedom. Show your support for them by making a one-time or monthly pledge to make sure they continue to receive the support and benefits they deserve by clicking here.