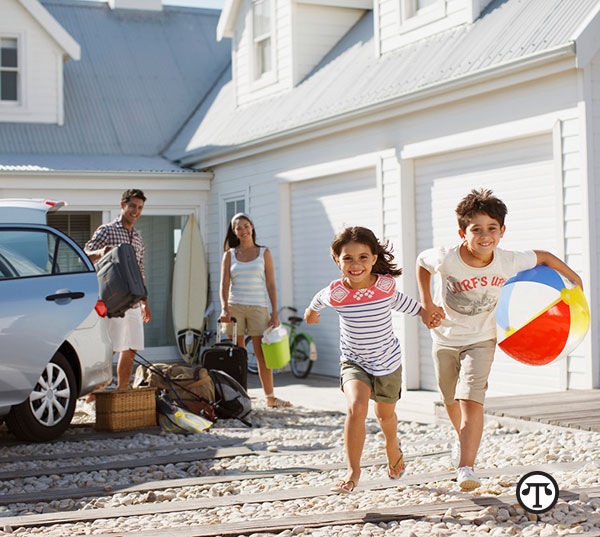 (NAPSI)—Raising families, navigating jobs, balancing social commitments—there's a lot on Americans' plates these days. In fact, 51 percent of U.S. vacationers admit they're more stressed today compared to a year ago, according to a recent study from Wyndham Vacation Rentals. When you add to that the pressure of vacation planning, the stress is not only preventing many from enjoying their vacation to the fullest but stopping them from going in the first place! Fortunately, there are a number of simple tips that the majority agree reduces stress and helps them get the most out of vacation by being more vacation ready.
• Don't wait until the last minute to pack: According to the same study, packing is so dreaded that half of all vacationers said they would give up alcohol for a month or social media for a week to avoid doing it! Travelers can reduce the stress of packing, though, without making too much of a sacrifice. Nearly two in three say not procrastinating on packing your bags minimizes stress.
• Unplug from work: Creating separation from work can help you get into a vacation-ready mind-set. More than half felt not checking work e-mail and voice mail reduces stress. The majority of travelers said taking an extra day off work before leaving for vacation or coming back a few days before returning to work would also help.
• Space, clean clothes and closed doors: More than three in five vacationers think booking accommodations with space and privacy would make their next vacation less stressful and half of vacationers think that being able to do laundry would help. Consider booking a vacation home with Wyndham Vacation Rentals for a kitchen, laundry room, multiple bedrooms and lots of living space.
• Plan out your budget: Three in five vacationers reported being stressed about spending too much money on vacation. Thankfully, planning ahead of time by making a budget (and sticking to it!), saving enough before you leave, and bringing along your own road trip snacks and drinks can help. If you're staying in accommodations with a kitchen, cooking in for a few meals while you're away can also keep your wallet fuller.
• Seek advice from others: Many travelers feel burdened by the overload of vacation planning information available, but nearly half would find premade itineraries valuable. There are a lot of great resources out there for top things to do, see and eat in every destination. For example, Wyndham Vacation Rentals' local market experts curated destination experience guides that strike the perfect balance between downtime and "go" time, so travelers can relax while still seeing the best of each location and experience hidden gems when it comes to dining and shopping.
In addition to these destination guides, Wyndham has also created a planning hub that includes more tips for overcoming travel pain points and great summer travel deals to further help the everyday traveler get vacation ready. To visit the Wyndham planning hub, go to www.BeVacationReady.com.
On the Net:North American Precis Syndicate, Inc.(NAPSI)