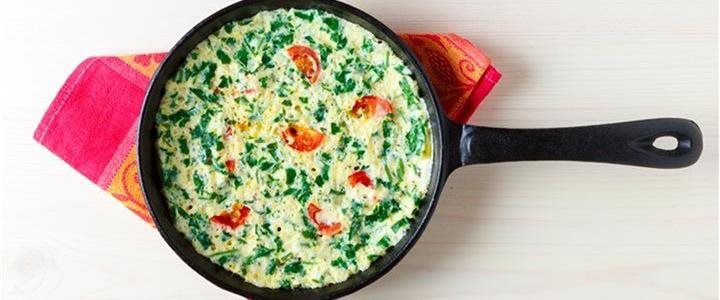 (BPT) – When you need to fix your car, learn the latest tech or finish a major home improvement, what do you do? You turn to the experts, those with in-depth knowledge on how to accomplish these tasks in the most efficient and effective way. And when you're looking to improve your overall health by focusing on improving your diet, it's also time to turn to the experts.
Nutritionists and registered dietitians are the thought leaders when it comes to improving your eating habits. So to learn from the professionals, we asked Registered Dietitian and nutritionist Dawn Jackson Blatner to offer her tips on how you can improve your nutrition and start living a healthier life today. She offers this advice:
*Get organized. Your environment can work for you or against you. Having an organized refrigerator can be the key to success on the journey to weight loss. Keep produce where it is easily visible and accessible. Storing foods like hard-boiled eggs, chicken breast and roasted vegetables at eye-level can really help to make smarter meal choices. Clear food containers will also help to keep already prepared meals top of mind and lessen food waste, which means saving money in the long run.
*Practice superfood swaps. Don't cut out food cravings — embrace them! Eat the flavors that you crave but swap out overly processed stuff for fresh, wholesome ingredients. Avoid products with chemicals, refined sugars and flours, artificial flavors and preservatives and it will naturally lead to a healthier lifestyle. When you fill the house with healthier foods, you'll automatically eat smarter when hunger strikes.
*Eat your "green base." It can be difficult to make the right nutrition choices all the time. So when you are eating more decadent food like fried chicken, Chinese or pizza, put it on a base of leafy greens like spinach, spring mix or kale. That way you will get to eat what you want, but you'll fill up more on your superfood greens and eat less of the high-calorie foods.
*Set the table. One of the simplest ways to start naturally eating less and enjoying food more is to eat all meals and snacks at the table. When you put food on a plate, eat at a table and sit in a chair you'll eat much less than if you were eating while working on the computer, watching TV, standing in the fridge or driving!
*Build a better breakfast. A healthy diet starts with a nutritious breakfast. Think whole foods instead of pre-packaged foods high in calories and packed with preservatives. Eggland's Best eggs contain double the omega-3s and more than double the vitamin B12 compared to ordinary eggs, which can be perfect for maintaining heart health. They also contain 25 percent less saturated fat, six times more vitamin D and 10 times the vitamin E of ordinary eggs. Plus, they taste great. Get your day started with this amazing recipe and you'll be happier and healthier all day long.
Spinach, Grape Tomato and Cheddar Frittata
Ingredients
2 tablespoons olive oil
6 ounces baby spinach
1 cup grape tomatoes, sliced in half
8 Eggland's Best eggs (large)
1/2 cup shredded cheddar cheese
salt & pepper to taste
1/4 cup milk
Directions
Preheat oven to 350 F.
Whisk eggs and milk together until smooth.
Heat cast iron or oven-safe skillet over medium-high heat. Add olive oil and saute spinach until wilted and then add half of the grape tomatoes.
Pour eggs slowly into pan.
Sprinkle cheese over eggs and spread remaining grape tomatoes evenly over the egg mixture.
Season with salt and pepper.
Place skillet to oven and bake for 20-30 minutes or until eggs are cooked through and golden brown.
Remove skillet from oven and let rest for a few minutes.
Cut into wedges and serve warm.
To find more delicious recipes, tips and tricks to celebrate 25 years of a more nutritious egg, sign up for the EB newsletter, http://www.egglandsbest.com/newsletter/.