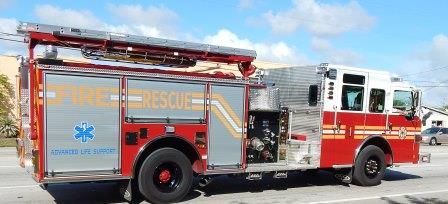 INDIAN RIVER COUNTY — A structure fire in the 5900 block of 45th Street has forced all inside the home to evacuate the two-story residence.
There have been no reported injuries, according to Indian River County Spokesman Thomas Raulen. The fire occurred around 2:30 p.m. Friday.
Six adults were displaced, according to Brian Cook, Coast to Heartland Chapter of the American Red Cross. After the fire the home has been deemed uninhabitable. The Red Cross is supplying food, clothing, and lodging.
The house's roof and balcony was on fire; it is now under control, according to authorities. The fire marshal, Florida Power and Light, as well as the Red Cross have been contacted.