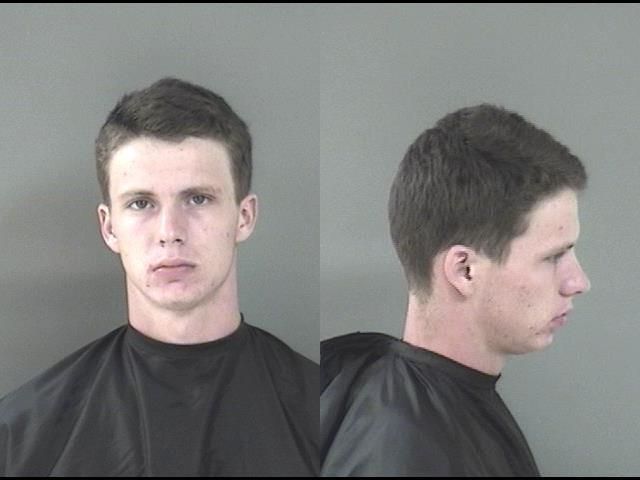 INDIAN RIVER COUNTY — Two teenage brothers have been arrested for multiple counts of vehicle burglaries.
Christopher Bowen, 19, and Jacob Evans, 14, have been arrested and charged with double-digit counts of theft-related charges, according to the reports.
Bowen faces 12 counts of felony burglary to an automobile, and four counts of petit theft, according to his arrest report. Evans faces 12 counts of burglary of a conveyance. 
Initially, authorities made contact with Bowen and Evans because of an ongoing investigation into multiple auto burglaries around their neighborhood Oct. 10 in the 5700 block of 59th Court, according to the Indian River County Sheriff's Office.
After Evans' rights were read to him, he told authorities that he and his brother went "car hopping," according to authorities. He said that they went walking through neighborhoods near their home trying to get money and property of value from vehicles that did not belong to them.
Evans and Bowen walked together from home to home pulling on vehicles' door handles, according to the report. If the door was locked, they moved on. 
Most victims reported that their vehicles were "rummaged through," according to authorities. Evans said most vehicles did not have anything of value in them.
Bowen, after his rights were read to him, told authorities that he had a "hard weekend working" putting up shutters and his boss shorted him around $400 in pay, according to the report.
After complaining to Evans, he said during the night while the two were sleeping, Evans woke him with the idea of going "car hopping."
Bowen said he was intoxicated during the burglaries, the report states.
Both suspects were recorded on surveillance cameras in the neighborhood, according to the Sheriff's Office.
Bowen being held in lieu of $67,000 bond at the Indian River County Jail.