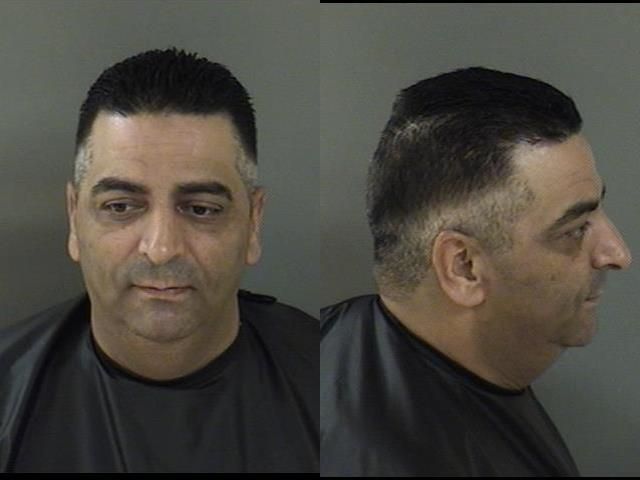 SEBASTIAN — The owner of Shark Mart and an employee have been arrested on drug-related charges for allegedly selling male enhancement pills.
Owner Mahmoud "Mike" Ibrhim, 44, and employee Jason Kreger, 34, face multiple charges, according to the Indian River County Sheriff's Office booking report.
They were arrested Thursday at 11 a.m. at Shark Mart, 9490 90th Ave. Sebastian, according to the report.
The investigation by the Fort Pierce District Office of the Florida Division of Alcoholic Beverages and Tobacco, Bureau of Law Enforcement started April 28, according to their arrest affidavit. During the investigation they learned that the suspects were in possession of Stamina RX and Jack Rabbit for sale and display on the counter. 
On June 2 an FDABT Agent entered and purchased the male enhancement products from Ibrahim, according to authorities. Ibrahim told that agent that he did not have the pills for her to purchase. When asked why, Ibrahim said he is not allowed to sell it. After having her "swear to God that she would not get him in trouble," he got her three pills.
"You better take three (after the agent asked for two) because you will not be able to buy this anywhere else," said Ibrahim, according to the report.
On June 24 the agent bought two packages of Jack Rabbit from Kreger, according to authorities. Another buy happened on July 27.
During one visit to the Shark Mart by investigators, Kreger said on video the "sale of Jack Rabbit is illegal," according to the FDABT investigation. 
Ibrhim and Kreger face charges of felony manufacture, distribute, sell imitation drugs, felony sell or give drugs to an unauthorized person, and a misdemeanor of owning or operating a non-registered pharmacy, according to authorities. 
Ibrahim has been released from the Indian County Jail on $15,000 bail; Kreger has been released on $10,000 bail.