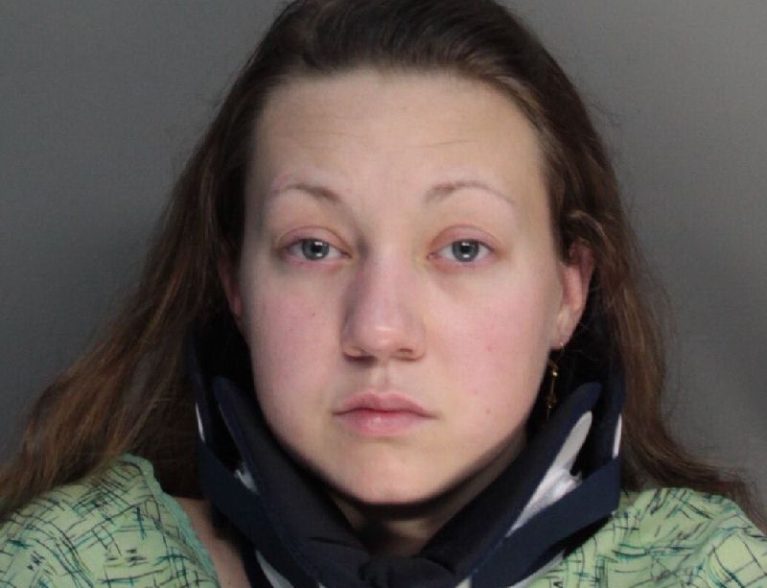 FELLSMERE — A suspect faces charges of battery on a 72-year-old man after being arrested on warrants in Miami after crashing a stolen car.
On Sept. 2 around 10 a.m., Fellsmere police officers responded to 56 S. Elm St. to investigate the report of a disturbance requiring medical assistance.
Officers learned that the disturbance occurred between the victim, 72, and a house guest, identified as Brianna Galloway, 21, according to the press release. 
According to the victim, Galloway woke him up and demanded he take her somewhere so she could buy some drugs, according to police. He refused to take her, so Galloway walked out of the residence to where Lofton's vehicle was parked. Lofton followed her fearing she would take his vehicle without his permission.
Galloway managed to get in the vehicle, a 1999 Dodge extended-cab pick-up truck, and start driving before the victim could stop her, according to authorities. She traveled north on S. Elm Street, but for some reason turned around, drove back south and stopped in front of the victim's residence. The victim approached the driver's side and reached in to the open window in an attempt to turn the vehicle off.
Galloway accelerated the vehicle while the victim's arm was still inside the window, causing him to be dragged alongside for approximately 50 to 75 feet before falling to the ground and into a swale, according to police. Galloway continued to drive away and witnesses to the incident reported seeing her travel east on CR 512 from S. Elm Street.
An Indian River County deputy assisting on the call observed Galloway operating the vehicle in a reckless manner, appearing to force other motorists off the road as she drove toward Interstate 95. Given the short time it took for Galloway to travel from S. Elm to I-95, the only information known to assisting officers at that time was Galloway's identity and that the vehicle was stolen.
On Sept. 20, the Fellsmere Police Department coordinated the arrest of Galloway upon her release from Kendall Regional Medical Center in Miami.
Galloway was in the Miami area hospital being treated for injuries she sustained as a result of crashing a stolen vehicle on I-95, the investigation of which required emergency responders to close all southbound lanes on the interstate for approximately one hour while Galloway was stabilized prior to being flown the Lawnwood Regional Medical Center.
After the Sept. 2 incident, FPD investigators continued their investigation and obtained warrants for Galloway for the crimes of grand theft (automobile) and aggravated battery upon a person 65 years of age or older.
The warrants were turned over to the Miami Dade Police Department and officers from that organization arrested Galloway upon her release from the hospital.
Additional charges may or may not be sought by the Florida Highway Patrol.