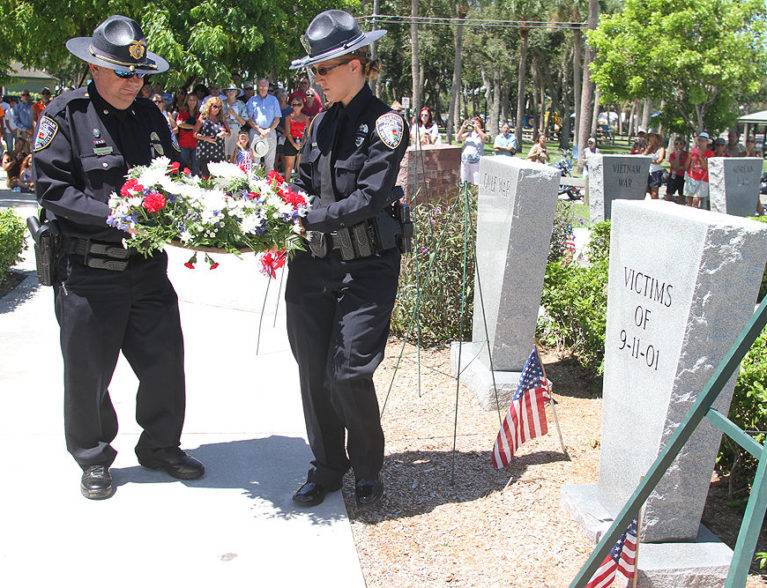 SEBASTIAN — In a somber ceremony Sunday, Sebastian remembered and honored the victims of the terrorist attacks of Sept. 11, 2001 — a day that changed America forever. 
Around 200 people attended the Sebastian event. Jack Willis, commander of the Sebastian Veterans of Foreign Wars 10210, was "very impressed" at the attendance, considering temperatures hit 92 degrees. 
Sebastian Mayor Bob McPartlan, who shared stories of growing up in Brooklyn, said he lost two friends on 9/11, including one who rushed back into one of the Twin Towers to help. "We should never forget that horrible day," said McPartlan.
Sheriff Deryl Loar encouraged people to start recognizing our brave law enforcement officers. "This hits home," said Loar.
Cmdr. Willis stated that it is important to talk to and educate younger people about the events of Sept. 11. "They must be reminded and educated so they never forget," said Willis.
At the end of the event he suggested the crowd "fly that flag" to show their patriotism.