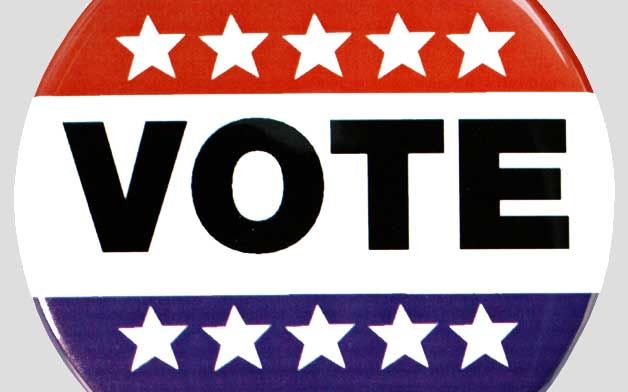 INDIAN RIVER COUNTY — The Indian River Tea Party hosted a forum for school board and county commission candidates on Monday evening. Questions were written by the Indian River Tea Party executive board, with questions also taken from the audience.
Running for District 3 on the Indian River School Board are Laura Zorc and Douglas Wight. Running for District 5 are Tiffany Justice and John Kim.
The first question concerned the form of borrowing the school board has utilized for the last 10 years, a type of bond called certificates of participation. It circumvents holding a referendum, denying voters the right to decide if a large-scale capital project should be purchased with tax dollars. It divides long-term debt artificially into one-year increments. Short-term debt does not require voter approval.
The school district has about $100 million of principal debt, not including interest, in the form of certificates of participation.
All the candidates said they would not support issuing any more certificates of participation.
Zorc said the school board recently issued about $33 million more in certificates of participation debt, but were "misinformed" and not given a full explanation by district staff before making the decision. She vowed not to vote on issues until she is fully informed. She spoke with district staff already, she said, telling them "I will always vote 'no' if it is presented one week before hand."
Wight said the $100 million debt is "ridiculous" and the school district was "not acting in the sunshine" by using such a form of financing. "I am totally against that," he said.
Justice explained the district resorted to certificates of participation because the state cut the capital outlay levy from $2 per $1,000 property value to $1.50 and the Great Recession made property values decline. "And we still had $330 million in infrastructure we needed to take care of," she said.
Nevertheless, she would discontinue the use of certificates of participation, she said.
Kim said the use of certificates of participation "is a way for the government to not be accountable." He said he would "encourage legislators to abolish certificates of participation."
"We must return to referendums, to fiscally conservative and accountable government," Kim said.
All the candidates were against the Common Core curriculum, but only Kim said he would work to eradicate it from the local school system.
"I, like many parents I know, despise Common Core. It is a federal intrusion, which should be a state's right (to determine the school curriculum,)" Kim said.
Justice said it's "not realistic" to put effort into abolishing Common Core head on. The federal government offered the money to institute Common Core during the Great Recession, when states "had no choice" but to take the money.
She would keep local control over curriculum by having the community stay involved in text-book and reading-matter choices.
Wight said, "Common Core is a disaster. The testing just keeps getting worse." He attributes the loss of teachers at the end of last school year to the pressures Common Core curriculum and testing have brought. "110 teachers left the profession, setting an all-time record," he said.
All four candidates are in favor of the proposed 50 cents per $1,000 of property value tax. The tax will be on the Aug. 30 primary ballot. The money is to be used for operations, coming into effect July 2017, when a 60 cents property tax expires. The law allows voters to approve the tax for four years before it must go to vote again.
Justice and Wight said the tax goes to fund music, art and other elective classes, which keep students engaged and enrich life.
Kim said the tax will support his pet project, expanding vocational education in schools. It will buy up-to-date technology for classrooms, necessary to make students ready for college or the work force.
Zorc said she is also for the tax because it will support electives and vocational and technological classes that keep students engaged. And the 0.50 millage, unlike the 0.60 millage, will be shared equally with the charter schools, she said.
"They desperately need the money right now."