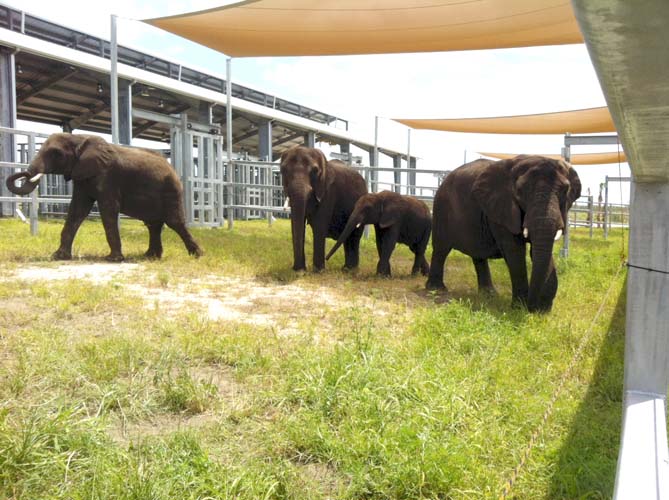 FELLSMERE — It has been about eight months since elephants called home The National Elephant Center in Fellsmere. And in that time, organizers had entertained ideas of converting the center to hosting other animals while waiting for new elephants.
But it appears time has run out on the elephant center – officials have filed paperwork with the State of Florida dissolving their ability to do business in the state.
There was no word on The National Elephant Center's website regarding the filing. And though previous announcements had been emailed to members of the media and those who signed up for email, an email to VeroNews.com was not received regarding this latest development.
Last November, the remaining two elephants – Thandi and Tsavo – were shipped out to be with larger herds in Jacksonville and Disney.
They were originally brought to The National Elephant Center in 2013 with two other elephants, 10-year-old Tufani and 33-year-old Moyo, who was pregnant.
Tufani died due to complications from salmonella. The strain is common in elephants. Moyo died due to complications while giving birth. Moyo was Tufani and Tsavo's mother.
A fifth elephant, Juno, joined the center in Spring 2015 from the Nashville Zoo. Juno died a few months later due to what was considered an acute small intestinal disease.