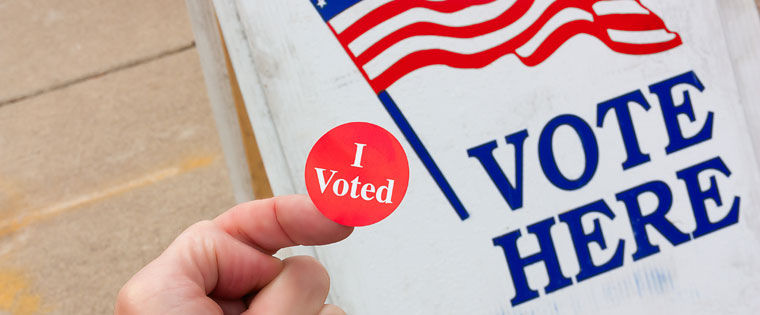 INDIAN RIVER COUNTY — The 19th Judicial Circuit has 19 judges who cover four counties, Indian River, St. Lucie, Martin and Okeechobee. Each seat is given a "group" designation, which does not relate to a geographic area or to an area of law, such as civil, criminal, juvenile and family court.
All voters may vote for each of the open seats in these non-partisan races.
Chief Judge Elizabeth Metzger is responsible for rotating assignments every one or two years, so the candidates are not running for a particular bench or geographic area. The terms are for six years.
Five of the 19 seats are up for election this year, group 1, 2, 6, 8 and 9.
Of those seats, three judges are running unopposed: Charles Schwab of group 9, Janet Croom of group and Gary Sweet of group 2.
Beth Allen, a private attorney with 11 years' experience in criminal defense and two years' experience as an assistant public defender, is running against incumbent Judge James McCann, whose seat is group 1. McCann could not attend because of required training.
Allen supports the expansion of alternative courts, such as Mental Health Court, Veterans' Drug Court and Drug Court, which provide alternate sentencing conditions, such as monitoring of medication and drug rehabilitation.
She's running to "give the people a choice," and to correct the incumbent's inefficiencies. She claims McCann is indecisive and doesn't keep up with his docket, costing clients and the taxpayer time and money.
Four candidates are running for the group-6 seat, now occupied by Judge F. Shields McManus, who is retiring.
Robert Meadows did not attend the candidate forum. Michael McNIcholas, Kiernan Patrick Moylan and Leonard Villafranco did attend.
McNicholas said he wants to reach the "pinnacle" of the law profession, which is a judgeship, and he also wants to serve the community. He has been a certified circuit court mediator for civil cases for nine years and a certified traffic court hearing officer for nearly three years, giving him the most experience in a judge's seat among the candidates, he said.
Villafranco said he has the most trial experience among the attorneys running for the group 6 seat, handling divorces, family law and criminal cases. He also ran his own printing business for years.
Moylan said he worked for the attorney general's office, answering constitutional law and federal law questions, demonstrating his ability to understand complex law cases.