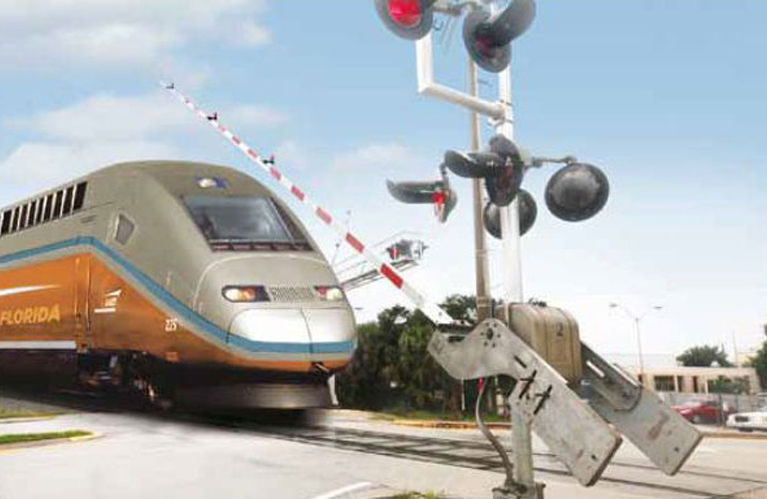 INDIAN RIVER COUNTY – The fight over All Aboard Florida's bond financing isn't over, even though a state judge has told Indian River County it doesn't have any standing to fight it.
Indian River County isn't going to appeal a state judge's decision that it lacks standing to stop the issuance of $1.75 billion in bonds to finance All Aboard Florida. But that by no means marks the end of the county's fight against the 235-mile Brightline passenger railway, which plans 32 high-speed trips a day between Miami and Orlando, added to current freight traffic, with no stops along the Treasure Coast.
County attorney Dylan Reingold said that the county did not agree with the decision, but that an appeal would not be the best use of resources.
In February 2015, the County Commission voted to appropriate $2.7 million as a fund to protect Indian River County against All Aboard Florida through litigation; set aside $500,000 in Reserve Funds for the current fiscal year; and budget $1.1 million for each of the next two.
As of June 1, 2016, $1,779,015 has been spent, primarily for legal services.
Martin County has allocated $2,250,000 to date in its fight against the privately-owned rail company.
Still pending, on another track, are federal lawsuits filed in the spring of 2015 against the Department of Transportation by both Indian River and Martin counties, contesting the railroad's eligibility for the bonds. A hearing before Federal Judge Christopher Cooper took place on June 30.
"We are awaiting his ruling," said Reingold. When that occurs, the county will be able to plan its next move accordingly.
County Commission Chairman Bob Solari said there remain a multitude of other avenues the county can explore.
All Aboard Florida has applied for permits from the Army Corps of Engineers and the St. Johns River Water Management District, both required before the project can proceed. So far, neither has been issued.