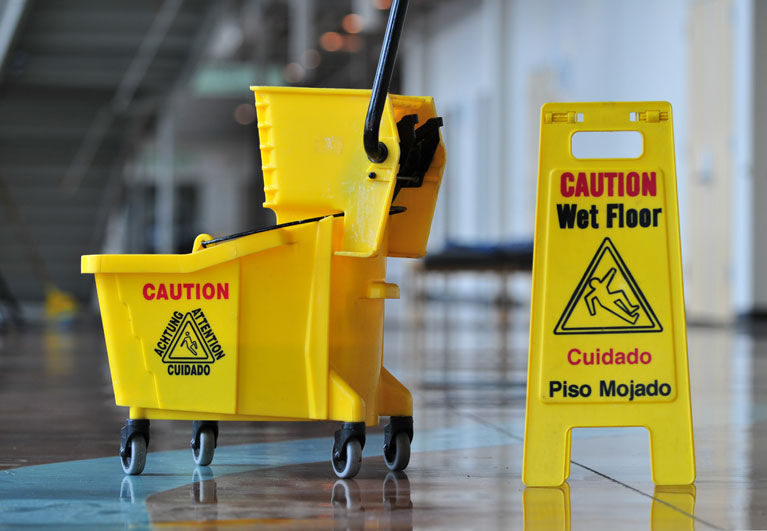 INDIAN RIVER COUNTY — Two school board candidates have expressed concerns over pupil safety as the school district considers firing union janitors and bringing in an outside cleaning contractor, which would reduce the district's ability to vet workers who are in daily contact with children.
Dr. William Fritz, assistant superintendent in charge of human resources, said in a presentation to the school board that privatizing bus drivers and janitorial services were good prospects for saving money as the district struggles with its finances.
Fritz has since rejected privatizing bus drivers, without explanation, leaving only janitorial services on the table. If privatization goes through, it would eliminate about 85 in-house positions.
The Communications Workers of America union, which represents custodians, has been put on notice about the possible change, Fritz told the board, with the understanding the district would be "willing to work with them."
Fritz elaborated in a recent email, "The district is not seeking hour or wage concessions from the custodians. We are concerned about the cleanliness of some of our schools and we are working collaboratively with union leadership and the custodians to improve overall performance. We had a productive meeting on June 24 to identify barriers and solutions to some of the identified problems and are hopeful about the outcome."
Union workers requested anonymity, but said they heard a private company could be in place by January.
Poor cleaning is the issue Fritz emphasized to board members, but union members said they lack equipment and cleaning supplies, limiting their ability to do their jobs properly.
Board member Dale Simchick said she was not in favor of privatizing any union positions, "now or ever."
Charles Searcy said workers should be given a chance to improve their performance, but the board has a duty to keep costs down to maximize money spent on educating students.
Searcy said weighing cost and performance should be fair. He recently protested the district's privatization of field maintenance services, which occurred before he got on the board in 2014. He and board member Shawn Frost voted against renewal of the $150,000 private contract, but were out-voted.
The field maintenance employees were similarly accused of doing a bad job, Searcy said. In the case of the lead man, "they sullied that guy's reputation. I don't like that," he said.
Fritz told board members janitorial services would not be automatically awarded to the lowest bidder. Instead, the contract would be awarded based on qualifications, experience and other considerations.
Such an award process could muddy the district's ability to determine if privatization would lead to cost savings and improved services.
School board candidate Laura Zorc, who is running for Matt McCain's District 3 seat, said she is totally opposed to privatizing janitorial services.
"These people have one-on-one contact with students every day. The district would lose control of hiring and firing practices," Zorc said.
"It's a safety issue. And if it's true that they are buying their own supplies, putting their job ahead of themselves, these are people we want to hang onto."
She said it makes more sense to look for cost savings in upper-echelon administrative areas.
School board candidate John Kim, who is running for Claudia Jimenez' District 5 seat, said privatization could be good if it saves money, but safety comes first, so outsourcing janitorial services should not be considered.
"When it comes to cutting costs, the school board should be looking at the top first," Kim said.