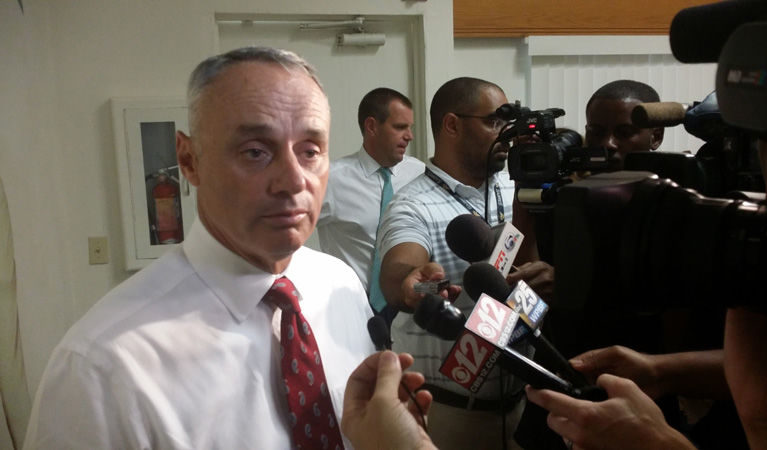 VERO BEACH — Commissioner of Major League Baseball Rob Manfred stopped by Historic Dodgertown Wednesday to speak with players and coaches participating in the second annual Elite Development Invitational Camp.
Cmomissioner Manfred praised the Vero Beach facility when he spoke to members of the media.
"Dodgertown was the original first class spring training facility and one of the reasons we picked Dodgertown as the location for this Invitational is that we think it's worth perserving,"Manfred said.
"I hope Dodgertown will give these players a sense of the history of our great game."