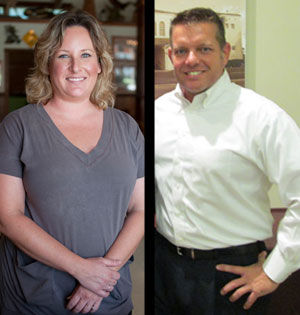 INDIAN RIVER COUNTY — Sebastian City Councilman Jim Hill announced today that he has ended his bid for County Commission District 1 and is throwing his support behind fellow candidate Susan Adams.
The announcement came via Facebook Messenger to VeroNews.com staff.
Hill, former Fellsmere Mayor Adams, and fellow Sebastian City Councilman Richard Gillmor had thrown their hats in the ring for Commissioner Wesley Davis's seat. Davis is leaving his post and seeking election to the Property Appraiser's Office.
Adams and Gillmor remain in the race for the Commission seat.
Hill began his campaign when Davis announced his intentions for the Property Appraiser's post.
In a prepared statement, Hill said that he wants "to make sure that the individual who takes (Davis's) place will be of like mind and work ethic. County Commissioner is a very serious and important position which I believe holds the key to the future success or failure of Indian River County."
He believes Adams is that person.
"I have always had a great deal of respect and admiration for Susan Adams," Hill said in the statement. "I have known her for several years and am aware of the wonderful things she has done for the City of Fellsmere. I was curious to hear how she would lead on the County Commission. Listening to her at forums and other events over the last several months has given me the comfort and confidence that she would be an outstanding representative for District 1."
Hill said he wanted to thank those who have supported him.
"I am very honored and humbled at your trust," he said.