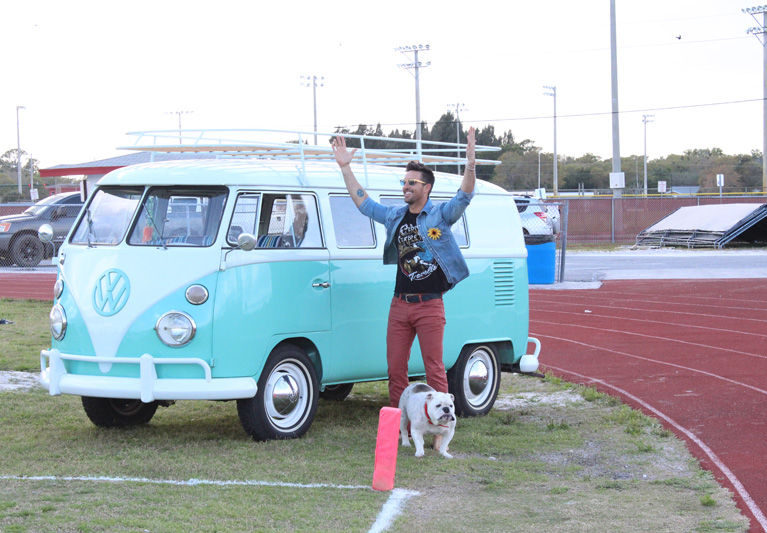 VERO BEACH — Jake Owen stopped by the Citrus Bowl late Monday afternoon to toss the football around with some Vero Beach football players and shoot some video for his latest music video.
Owen arrived in town via his teal "Love Bus" and threw the football around with some players for about an hour before he headed over to Riverside Café for an impromptu jam session.
Owen is documenting his travels with his dog to Key West and using the footage for his next music video.