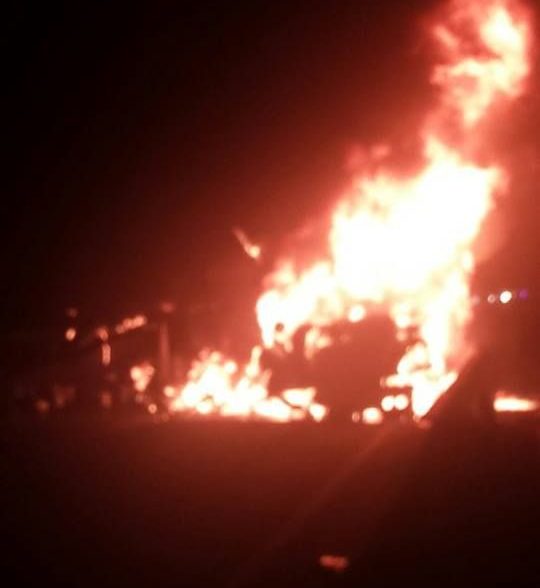 INDIAN RIVER COUNTY — Florida Highway Patrol has released more details about the semitrailer crash that closed down Interstate 95 this morning.
Kellsy Robinson, 46, of Orlando, was driving the semitrailer, according to FHP. The right front tire blew out causing the crash. This made Robinson lose control, veering into the concrete barrier. After striking the barriers and guardrails, the semitrailer caught fire and blocked both lanes facing south.
Robinson was wearing his seat belt and was uninjured in the crash.
FHP is investigating a semitrailer crash and fire on northbound I-95 at the 151 mile marker. The crash happened shortly after 5 a.m. Wednesday.