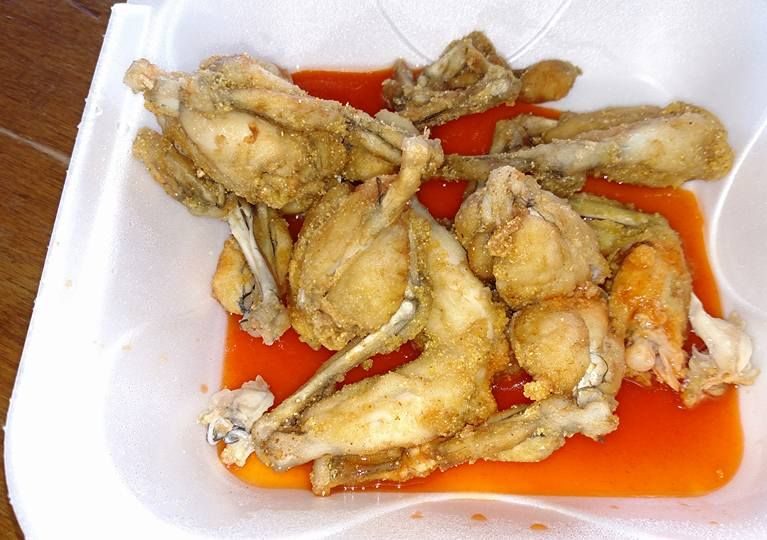 FELLSMERE —The 25th annual Fellsmere Frog Leg Festival wrapped up under crisp blue skies Sunday as thousands enjoyed their plates of frog legs, gator tail, and other festival fare.
"Thank goodness for sunshine," said Maggie Sammons while she barked out orders through the kitchen window. "It's absolutely great."
Thousands upon thousands of people flocked to Downtown Fellsmere starting Thursday – kicking the four-day event into high gear.
Fran Adams, who helped originate the festival 25 years ago, said Thursday was the best opening day they'd ever had. Approximately 1,000 dinners passed through the Frog Leg kitchen that night, nearly double what they typically sell.
Friday, however, made up for the fast Thursday. Rains and winds kept the crowds to a minimum. But by Saturday, the rains cleared out, leaving behind a crisp and brisk wind that buffeted the crowds dressed in sweaters, winter coats, scarves, hoods, and – for some – gloves.
"I'm not cold," Sammons quipped, keeping herself busy collecting dinner tickets. Wearing a long-sleeved "Kiss My Frog" shirt, Sammons was kept toasty as steam from the 80-degree Frog Leg kitchen passed through the window along with the meals.
This year, organizers expected to whip up 9,000 to 10,000 meals and serve 4,000 pounds of frog legs and 3,000 pounds of gator tail.
"We hope we do and we hope we don't," Sammons said if she anticipated the kitchen running out before the festival ends Sunday evening.