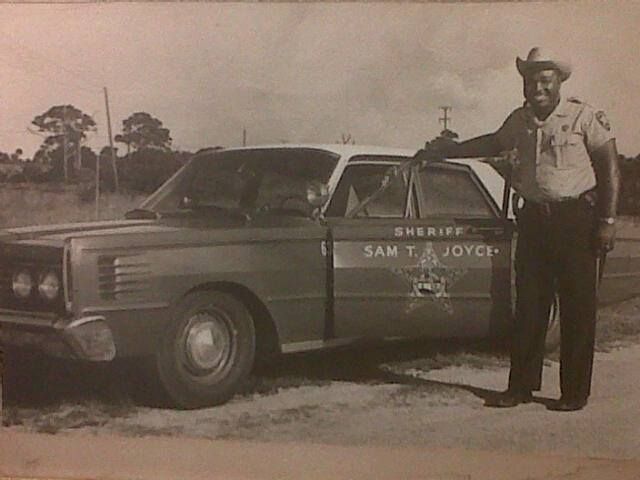 INDIAN RIVER COUNTY — Last Wednesday, Deputy Dallas Yates, the first African-American to serve and protect the citizens of Indian River County, passed away at the age of 96. Hired by Sheriff Sam T. Joyce in 1962, Deputy Yates served the community from "Car 63." He was known as a peacemaker with an innate ability to deescalate situations.
"When he spoke, people listened," said his daughter Dallasteen Yates. "He prided himself on the fact that he never had to fire his weapon." Dallasteen recalled a situation where her father was called to a disturbance saying, "He asked both of them to come out to the front yard and say the Lord's Prayer. He had a unique way of handling things, but the Sheriff's Office never had to go back to that house."
Dallas Yates was also known for his entrepreneurial knack. In the 1970s, he left the Indian River County Sheriff's Office to create D & J Citrus Inc., a fruit harvesting and packing company. After several years of success, he opened Yates Supermarket on the corner of 41st Street and Old Dixie Highway, which he owned and operated into the 1980s. Later, he would go on to own a number of properties in the Gifford area that he would rent to residents who were in need of affordable housing.
Indian River County Sheriff Deryl Loar stated, "Deputy Yates was truly a pioneer in Indian River County. His legacy will not soon be forgotten. He is indeed a part our agency's history." A memorial service for Deputy Yates will be held on Saturday, January 9th at St. Peter's Missionary Baptist Church, 4250 38th Avenue, beginning at 11:00 A.M. An internment will take place immediately following the ceremony at Hillcrest Memorial Gardens, 6026 North U.S. Highway 1 in Fort Pierce.