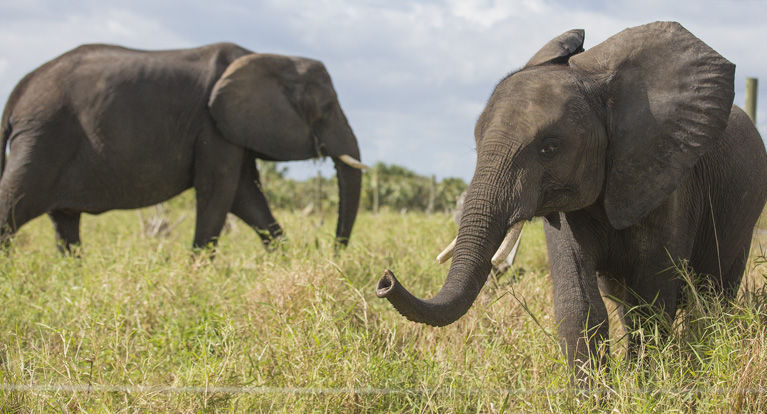 FELLSMERE — The two remaining elephants that have called Fellsmere home for the last couple years are moving out, headed to separate homes elsewhere in Florida.
The National Elephant Center made its official announcement Monday via an email to supporters and those who had shown interest in the Center's endeavors.
Thandi and Tsavo have been sent to be with larger herds in Jacksonville and Disney. The move comes after two other elephants died while in the Center's care.
Thandi, a female African elephant has gone to the Jacksonville Zoo and Gardens, joining another cow and a bull.
Tsavo, a male African elephant, has been sent to Disney's Animal Kingdom, where he will come of age, joining a mature bull.
"The new facilities will ensure these elephants have the active social environment they need to continue to thrive," Craig Piper, vice chairman of The National Elephant Center, said in the email, adding, "As a result of the moves, TNEC daily operations will go on hiatus as the volunteer Board of Directors works to potentially use the facility to care for other animals while awaiting elephants in need of care."
The center was created in 2008 and opened in 2013, attracting four elephants from Disney's Animal Kingdom. Two of the four died in 2014 – Tufani and Moyo.
Tufani, who arrived at the center at age 10, died due to complications from salmonella. The strain is common in elephants.
Moyo, who was 33 when she arrived at the center, died due to complications while giving birth. Moyo was Tufani and Tsavo's mother.
Juno came to the center in Spring 2015 from the Nashville Zoo but died in August. The preliminary cause of death was acute small intestinal disease.