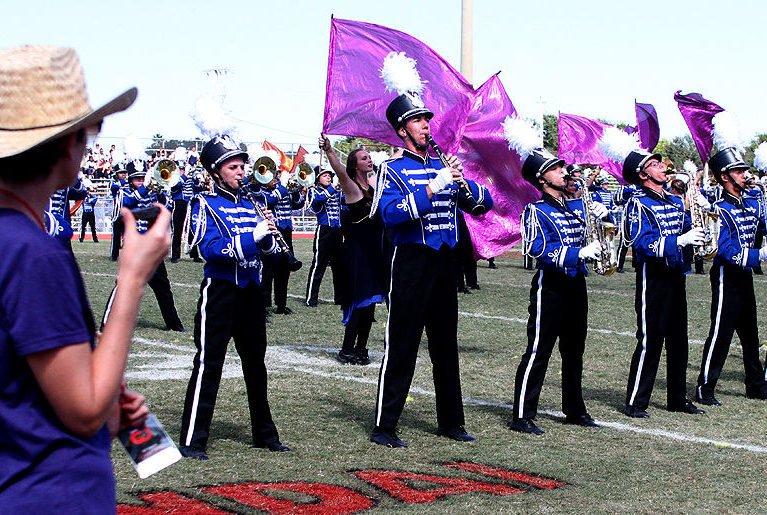 VERO BEACH — Sebastian River High School's Marching Band cleaned up during the Crown Jewel Marching Band Festival at Vero Beach High's Citrus Bowl.
Sebastian River won all captions and were named 2014 Crown Jewel Grand Champions.
Vero Beach High School's Marching Band performed during an exhibition show during the festival to wrap up the day.
The stands were filled at the Vero Beach High Stadium as always. During the daytime performances bands ran a few minutes off schedule because of late buses and one school that did not show, according to volunteers.