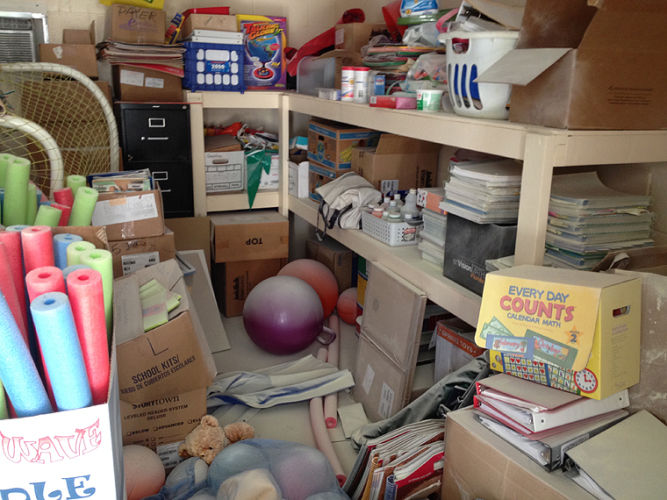 FELLSMERE — A building on the Fellsmere Elementary School campus was broken into and vandalized police believe over Fourth of July weekend, according to a statement released by the Fellsmere Police Department.
"It was a burglary to the P.E. storage room, it's actually a separate, stand-alone structure," said Fellsmere Police Department Chief Keith Touchberry. "A fire extinguisher was discharged and there was spray paint on the walls."
Touchberry said officers were called to the scene Wednesday morning and do not have any persons of interest at this time.
According to an official release, it appears the person or persons responsible for the damage forcibly entered the storage room. It continues, "It is undetermined at this point what property, if any has been taken from the storage room as employees will need to conduct an inventory."
Construction workers working on the new fifth-grade wing on the campus reportedly told police there is evidence of people "gaining access to the roof of the new building during the evening hours."
This investigation is currently ongoing. Anyone with information regarding the burglary and vandalism is encouraged to contact the Fellsmere Police Department at (772) 571-1360. Callers can remain anonymous.