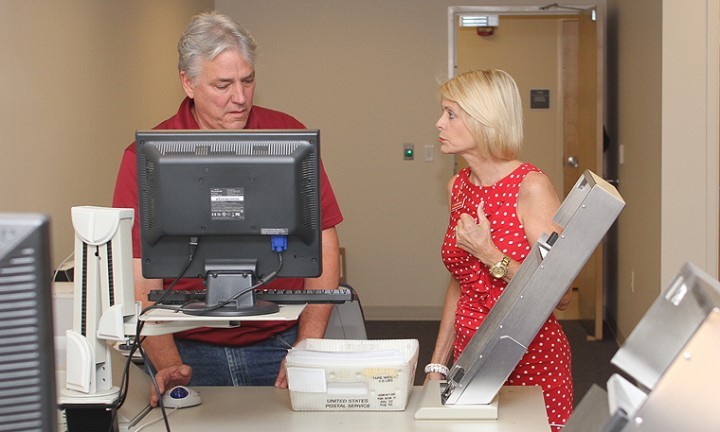 INDIAN RIVER COUNTY — The polls have closed and all the results from Election Day polls are in. The incumbents maintain an early and strong lead over their respective challengers.
More than 28,000 ballots were cast in the Primary. Fifty-eight percent of those ballots came in either early or by absentee, with 42 percent on Election Day.
According to newly elected Supervisor of Elections Leslie Swan, this is the first election where more voters cast their ballots early instead of on Election Day.
She also said that the day "went off without a hitch."
The following are the results of the Primary Election:
Sheriff
Deryl Loar – 15,290
Bill McMullen – 12,269
Property Appraiser
Thomas Dehn – 10,029
David Nolte – 16,659
Tax Collector
Carole Jean Jordan – 11,448
Thomas Lowther – 7,469
Supervisor of Elections
Sandi Harpring – 8,240
Leslie Swan – 18,803
County Commission District 3
Bea Gardner – 7,015
Tim Zorc – 11,090
County Commission District 5
Brian Heady – 6,138
Bob Solari – 14,825
Nick Thomas – 5,631
School District Millage Referendum
Yes, Approve – 17,678
No, Reject – 9,314
Republican US Senator
Connie Mack – 6,541
Mike McCalister – 1,281
Marielena Stuart – 780
Dave Weldon – 9,243
Democratic US Senator
Glenn A. Burkett – 1,413
Bill Nelson – 4,337
Republican State Committeeman
Vincent J. Celano – 6,829
Jay Kramer – 10,003