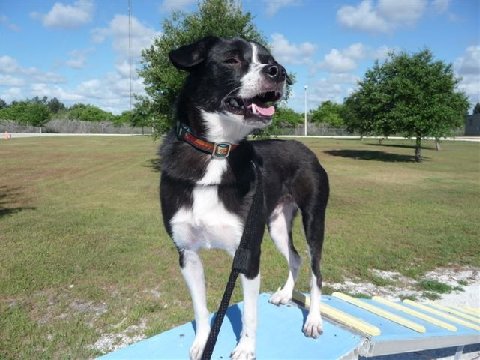 Adding a new dog to your home is always interesting. I expected Jesse and Rio to get along well and be playmates.
What I didn't expect was my senior dog Dale to enjoy joining in at playtime too. The dogs are getting along very well. Each morning and evening we have backyard wrestling and chase games. Rio has learned how to operate the dog door and seems to be house trained. That is a big plus. And one of the reasons I like adopting young adult dogs. Puppies are great, but Rio has all the puppy energy without needing quite so much supervision.
I do keep a pretty close eye on Rio. The trash can fascinates him. He barks at reflections in the glass doors and unfortunately, my husband. We had a similar problem with Jesse. I feel sure Rio with come to decide my hubby is a good guy and provider of treats. It just takes a bit of time.
Rio is a fast learner. He knows sit, down and go to his bed. He is learning to stay in his spot at dinnertime. It's a lot for a little guy and I'm happy to say he is doing well and fitting in with our family.
Our Humane Society has an over abundance of dogs and kittens. If you are thinking of adding a pet to your family, please consider adopting. They have pets of all ages, sizes and shapes. Financially, it's a great deal. Your dog or cat comes spay or neutered, vaccinated and microchipped. And you receive all that unconditional love!
Cissy Sumner, CPDT-KA, CBCC-KA
Best Behavior Dog Training
Member, Board of Directors, CCPDT
Consulting Dog Trainer & Behavior Counselor
for the Humane Society of Vero Beach and Indian River County
APDT #062323
AKC Canine Good Citizen Evaluator #13985
Vero Beach, FL
772-978-7863
www.bestbehaviordogtraining.org