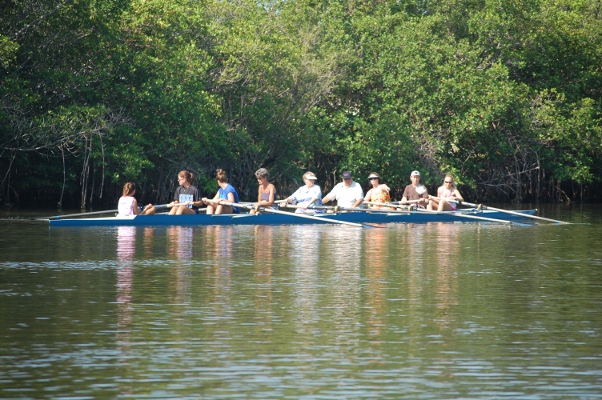 VERO BEACH – Indian River Rowing Club is proud to announce that the 10th annual National Learn to Row Day will take place from 9 a.m. to 2 p.m. Saturday, June 4 at MacWilliam Park. Everyone interested in the sport of rowing is welcome to come.
The club plans to have rowing shells and ergonmeters (rowing machines) on hand for a trial, and coaching and instruction will be provided.
Membership information, training schedules and information on the new community boathouse proposal will also be supplied. The first 25 new members will receive a free T-Shirt.
USRowing, the non-profit membership organization recognized by the United States Olympic Committee as the national governing body for the sport of rowing in the U.S., and Concept2, the oar and ergometer (indoor rowing machine) manufacturer based in Morrisville, Vt., have asked rowing clubs and health clubs across the country to open their doors and give people a taste of rowing on the water and on the ergometer. More than 100 clubs throughout the United States are expected to participate.
Competitive and recreational rowers range in age from 12 to over 90, so it is never too early or too late to take up the sport. If you are unable to attend National Learn to Row Day but are interested in learning more about the sport call Indian River Rowing Club, president, Betsy Nolan at 539-1752 or visit http://www.indianriverrowingclub.com
For more information and a listing of 2011 participating clubs visit http://www.usrowing.org/Events/NLTRD.aspx.