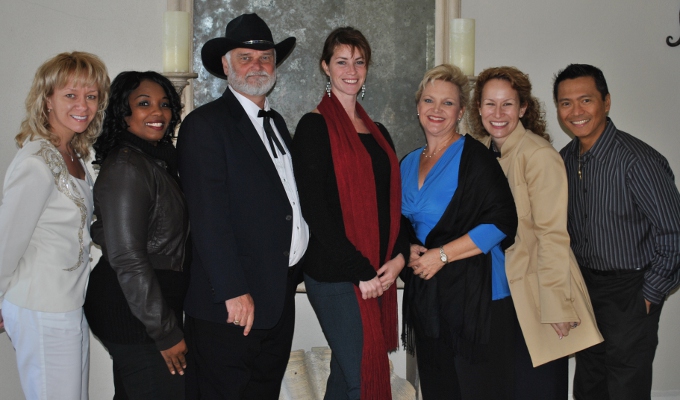 VERO BEACH – Some of the best singers in Vero will team up once again for the second annual Vero Sings for the Victims fundraiser to assist victims of violent crimes. The event will take place on Sunday, April 17, 3 p.m. at the Waxlax Center for the Performing Arts at Saint Edward's School.
This year a new twist has been added.  Eligible singles from the ranks of the State Attorney's Office, Sheriff's Office, and even some calendar-worthy firemen will be up for grabs in a silent auction block at the show.  Winning bidder dates will also include full dinners for the twosome at some of the best restaurants in Vero Beach.
The event raises funds to assist victims of violent crimes who must traverse through the criminal court system, often losing their jobs, and leaving them with little or no money.  The date coincides with National Crime Victims' Rights Week with its theme of Reshaping the Future; Honoring the Past.
The fundraiser will also afford the opportunity to recognize the dedicated Sexual Assault team from the Indian River Medical Center (IRMC) who perform the forensic exams for victims of sexual violence. The IRMC team includes Susan Slade, sexual assault nurse examiner and Sharon Wolfe, Director of Emergency Services and Urgent Care.
Performers include Tania Ortega-Cowan, Roberta DeCore, Eleanor Dixon, Cathi and Edmund Nalzaro, Corey Peiffer, Gary Miller's Chorus, Shamara Turner, country singers Ken Moores and Tammy Paoletti, The Ray Adams Band with Rich Mola and Dave Mundy, the John's Island Chorus ensemble and Doerfel's Bluegrass Band.
Sheriff Loar and State Attorney Bruce Colton will also be on hand and members of the Vero Beach State Attorney's Office will participate in a humorous skit.
Open seating tickets are $20 for adults and $10 for students.
Tickets are available through Victim Advocates at the Court House, the Sheriff's Office and at the box office the day of the event.
For additional information, call (772) 231-4262.