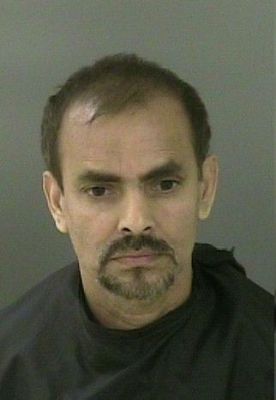 INDIAN RIVER COUNTY–A gas station employee told authorities that he took scratch-off lottery tickets and whatever else he wanted from the store where he worked because he wasn't getting paid.
The justification didn't pass muster for the Indian River County Sheriff's Office, which arrested the employee on a grand theft charge.
Authorities arrested Antonio Graciano Diniz, 50, of the 4900 block of Palm Drive, Thursday after his employer notified the Sheriff's Office.
The employer at the Mobil Gas Station located at the 2000 block of S. US 1 noticed that money was missing from the business and started to review the surveillance videos.
Upon review, the employer told authorities, the videos showed Diniz playing numerous scratch-off lotto tickets and tossing them in the trash. The videos also showed the employee not ringing up customers and instead pocketing their cash.
Over the course of three days worth of video footage, Diniz appears to have stolen more than $500 from the business, according to the arrest report.
When first confronted about the theft, Diniz denied the allegations to investigators. He later changed his story and told authorities that he did not get paid for his work at the station and thought he could take what he wanted in exchange for being paid.
Diniz is being held at the county jail in lieu of $2,500 bail.