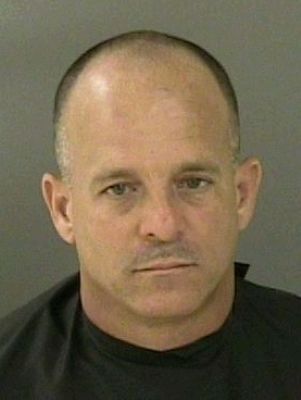 INDIAN RIVER COUNTY – The Indian River County Sheriff's Office is asking for the public's help in catching a man authorities believe stabbed a woman in the parking lot of a shopping center on Oslo Road over the weekend.
The public is not to approach the suspect but instead call (772) 978-6240 to report his location. According to authorities, Miguel Gonzalez-Campos stabbed an as of yet unidentified woman at the Oslo Plaza shopping center. He then fled the seen in a bluish/green 1997 Ford E350 Econoline Club Wagon Super 18 passenger van with a water rack on the back.
The Florida license plate has a tag number of 1991IJ.
Gonzalez-Campos is believed to have associates in the St. Lucie, Okeechobee, and Miami areas.
Gonzalez-Campos is described as 45 years old, standing 5 feet 8 inches and weighing 180 pounds. He has brown hair and brown eyes.
He has been arrested numerous times in Indian River County on charges that include at least two counts of child abuse, domestic violence battery, misdemeanor battery, affray, petit theft, and misdemeanor shoplifting/retail theft, according to his arrest record.