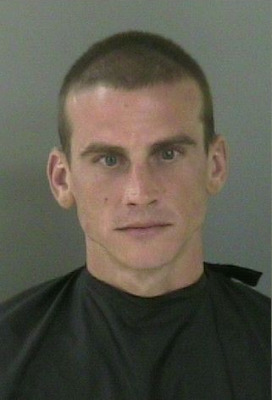 SEBASTIAN — A Sebastian father was arrested for child abuse and driving under the influence after police say he struck a median and blew out two tires on US 1.
According to authorities, the man was swerving in and out of lanes traveling about 70 mph while his 9-year-old child was in the vehicle. The Sebastian Police Department arrested 30-year-old Ryan Michael Dahne, of the 1100 block of Landsdowne Drive, on Aug. 5. He faces charges of felony child abuse and misdemeanor driving under the influence. He has been released from the county jail on $1,000 bond.
According to the Sebastian Police Department, a call came in regarding a reckless driver in a blue SUV on US 1 weaving in and out of traffic traveling approximately 70 mph. Authorities found the vehicle disabled at the 11100 block of US 1 with two flat tires on the driver's side from hitting the concrete median.
Dahne told police that he and his son were coming back from the beach and that he fell asleep and struck the median, according to the arrest report.
He also told police that he took his prescribed medication, which includes antidepressant and anti-anxiety pills.
Authorities had Dahne perform field sobriety exercises, which he performed poorly, the report states, leading to the arrest for DUI.