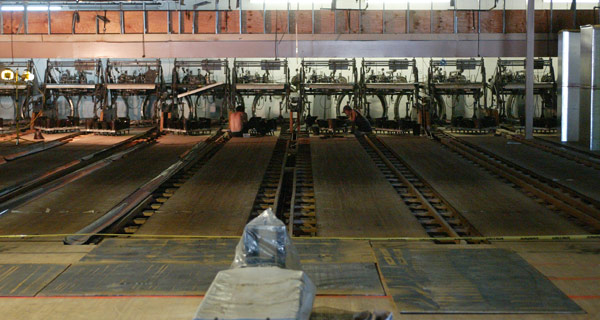 VERO BEACH – When Michael Rechter looks out at his two shopping centers on US 1 and 15th Place, he sees an area that could appeal to young and old, singles and couples and those just looking for a place to have fun.
Rechter is busy gutting Vero Bowl and planning an expansion of sorts – bringing in more restaurants and retail to both the Majestic and Indian River plazas.
With a new bowling center complete with game room, lounge and bar, a new billiards club with a cigar and wine bar, and new restaurants, Rechter plans to turn his two centers into the premier place for date night.
"You can go different levels," Rechter said of the various options fun-seekers would have. "It's like a little mini-city."
Along with investing $2.5 million into renovating and rebuilding the bowling center, Rechter has plans to open a billiards club in the same building as the bowling alley. Whether the two would be connected remains a matter of permitting.
The club will be located next door to the Allied Veterans .65, on the short end of the plaza building.
Where an Italian restaurant once operated – next door to Longevity Max Fitness – Rechter hopes to bring in a coal-fired pizzeria.
While he has been in discussions with Anthony's Coal-Fired Pizza, no leases have been signed.
Businesses within Majestic Plaza seem to be happy with Rechter's plans to breathe new and more life into the center.
"Anything that will upgrade anything in here will increase business," Bennett Auto Supply Sales Manager Tom Barnum said.
The auto store is closest to US 1 in the plaza, but is located on a dead-end access road, making customer accessibility difficult, Barnum said.
But with an increase of shoppers coming to the plaza, Barnum expressed hope that more people would see that the store is in operation and bring more customers.
Debra Rose, owner of Island Tan Salon and Boutique, was more enthusiastic about the rebirth of Vero Bowl, noting that she had a cross-promotion advertising agreement with the prior bowling operators.
"I'm thrilled," Rose said of Rechter's plans. "It's going to be beautiful."
Rose, who has been at the Majestic Plaza for 11 years – back when it was Luria Plaza, said that she hopes the new bowling alley will attract a better clientele, one that will go shopping within the center.
She explained that the old bowling alley had become a place for "riff-raff" to hang out.
Rose said she has confidence that the bowling-entertainment complex will be as Rechter says, explaining that he has a proven track record of improving the centers, pointing out the movie theater.
"Majestic looks so nice," Rose said.
Across 15th Place at the Indian River Plaza, Rechter is working on knocking down the former Denny's and replacing it with a retail outparcel.
"I don't know what they were thinking," Rechter said of the original designers of the Indian River Plaza. He explained that the buildings should have fronted US 1 – a major thoroughfare instead of having a sea of parking along the corridor.
The new retail building, which will be located between the Hurricane Grill and Wings portion of the plaza and US 1, will have enough space for a maximum of eight tenants.
Rechter envisions having four storefronts face US 1 to the east and four more facing the parking to the south.
On the south end of the plaza, next to the rundown retention pond at US 1 and 15th Place, Rechter expects to bring in a Bonefish Grill-type restaurant. The restaurant, whether it's Bonefish Grill or P.F. Chang's or any other owned by the same parent company as Outback Steakhouse, would have an outdoor dining area that would overlook a revamped pond complete with fountain.
"We have the parking to do everything we're talking about," Rechter said, adding that parking is usually the single biggest hurdle developers deal with when revamping sites.
Vero Bowl is on schedule to reopen in early September, in time for the fall bowling leagues to get started. The billiards club, too, is expected to open around that time.
The coal-fired pizzeria, however, is a 2011 project, Rechter said, as are the new retail and restaurants at Indian River Plaza.
While there are still a handful of vacancies within both shopping centers, Rechter said there are plans to fill them.
One vacancy, between WellMed and the US Post Office in Indian River Plaza, will be soon filled with SafeSpace, a thrift store benefiting victims of domestic violence.
Rechter said that it's more important to him to have quality businesses set up shop in the plazas rather than just trying to fill the space.
"Their success is our success," he said.