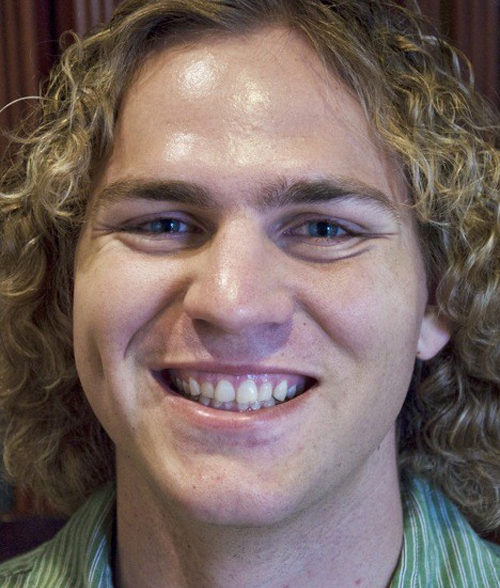 VERO BEACH — New York bound Vero Beach native Chris Elrod, will present a recital concert, "Mélange," in the Sanctuary of Holy Cross Church at 3 p.m. on Sunday, June 27.  A free-will offering will be collected.
Mélange is an aptly chosen title to describe this concert featuring Italian, French and German arias, a dash of traditional Scottish, German and Irish tunes topped off with sacred favorites in keeping with the venue.
Concertgoers can look forward to Schubert pieces including the romantic Ständchen and the wonderful tribute to music, An die Musik. Also on the program is the Pavarotti favorite, Caro Mio Ben and the incredibly powerful Wagner aria, Winterstürme.  Not strictly an opera concert, Chris plans to sing Händel's Total Eclipse from Samson, Where E're ye Walk from Semele and Beautiful Dreamer by Foster.
But the songs are only part of the anticipated thrill of this concert.  Singing recently in the northeast, Elrod, a handsome 24 year old, was described as, "…an important voice" in the future of opera and, "the 'total package' once his voice comes to fruition."  Already considered a versatile musician by those who know him, Chris, a graduate of Sebastian High School, also plays flute, trombone, piano and organ.
A 2009 graduate of Oberlin in Ohio, he received a degree in Music Theory & History with a performance emphasis in voice.  For the past year he has focused his energies on vocal studies under the tutelage of Gary Parr and former Deutsche Oper tenor, John Sandor. Recently he was accepted as a Voice major and Graduate Assistant in New Jersey City University's Masters Program in Opera Performance.
For more information, call 772-562-0045