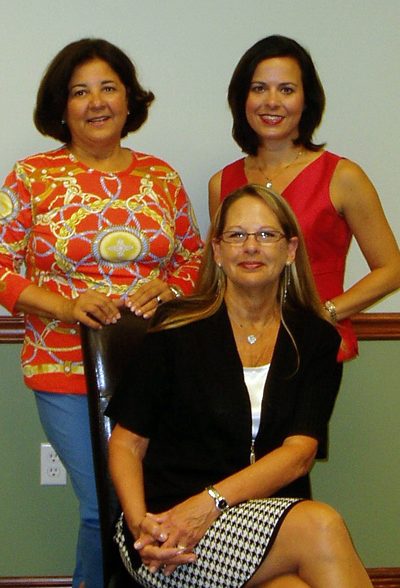 VERO BEACH — Children's Home Society of Florida (CHS) Treasure Coast Division recently received a unique and distinctive gift from Virginia Marion of Bristol, Rhode Island, for the Youth Transition Center Capital Campaign.
Mrs. Marion and her late husband built a home in an upscale northeast Vero Beach community a few years ago.  When she decided to sell the home, her daughter Meredith Hughes contacted John M. Stewart, Esq. of the local law firm Stewart, Evans, Stewart and Emmons, P.A. to handle legal issues related to the sale and for information regarding local charities that might benefit from the proceeds.  Mr. Stewart recommended CHS based upon the firm's involvement with and commitment to CHS, which includes firm attorney, Rebecca Emmons, Esq.'s service on the Board of Directors. The firm knew of the ongoing Capital Campaign and knew that the donation would make a significant impact.
With the assistance of Matilde Sorensen of Dale Sorensen Real Estate, the law firm was able to quickly arrange the sale of the property. Rebecca Emmons and Matilda Sorensen significantly increased the value of the $146,000-plus house donation by donating professional legal services and commissions on the sale, respectively.
"It is truly remarkable that a donor in Rhode Island was touched by the need for safe, affordable housing, counseling and training for the young adults in our community that age out of foster care at age 18," commented Jan Huffert, CHS Treasure Coast Division Executive Director. "Additionally, the professional services and fees provided by Rebecca Emmons and Matilde Sorensen have helped CHS to get very close to our campaign goal."
The Youth Transition Center Capital Campaign began in January 2008 and has the goal of raising $5 million. In 2009, CHS was awarded a prestigious Challenge Grant from The Kresge Foundation, which will endow CHS with the final $500,000 funds, when $4.5 million is raised by CHS.  The deadline for the Challenge Grant is June 30, 2010. To date, with the help of Mrs. Marion and many other local donors, the Youth Transition Center Capital Campaign has raised nearly $4.5 million. The Campaign is now in the homestretch!  CHS will be accepting donations for the Capital Campaign throughout the month of June.
For more information contact Children's Home Society Treasure Coast Division at 772-344-4020, extension 223, or visit www.youthtransitioncentertc.com.