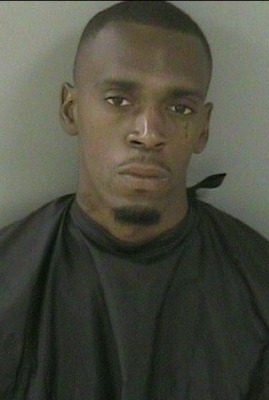 INDIAN RIVER COUNTY – Authorities are searching for a third suspect after arresting two in connection to a shoot out from over the weekend at the Shake Your Booty Club on 43rd Street.
Detective Anthony Civita arrested Ernest Peterson, 24, on Tuesday as a result of the Sheriff's Office investigation.
According to authorities, a shootout occurred shortly before 12:35 a.m. May 30 at the club. There were no reported injuries.
When deputies arrived on scene, the suspects fled the area, authorities said.
A witness's vehicle, which was parked in front of the club, sustained gunfire when one of the shooters used it as a shield. The vehicle took three shots and had a broken window.
One suspect, Andrew Coffee, 30, of the 1800 block of 25th Avenue in Vero Beach, was arrested on Monday, May 31.
He faces charges of felon in possession of a firearm, discharging a firearm in public and culpable negligence. Coffee has since been released from the county jail on $21,000 bond.
Peterson, of the 1500 block of 14th Avenue, is in jail in lieu of $32,500 bail stemming. He faces the same charges as Coffee.
Authorities have not released a motive for the shootout.
The Sheriff's Office is still searching for a third suspect, who has not yet been identified. Anyone with information about the shooting outside the club is asked to contact Detective Anthony Civita at (772) 978-6122.