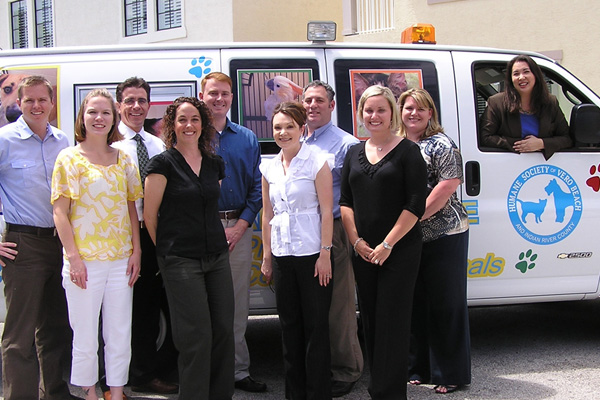 VERO BEACH – Come and sniff out some fun on Saturday, May 15 when The Humane Society of Vero Beach and Indian River County's Young Professionals Group hosts a "Hound Hunt," a family-friendly scavenger hunt that will lead participants on an exciting journey throughout Indian River County.
Who knows where the day's adventure will lead participants?  Teams ranging in size from 2-6 people will meet at the Humane Society to get both their clues and a toy animal "mascot" who'll join their group. Then they're off for an afternoon escapade where participants must photograph their mascot at various locations worthy of different "points" throughout the county.  The first team back to the Humane Society with the highest number of points wins.  An afternoon awards ceremony and picnic for all team members is planned for the afternoon.
Check-in for the Hound Hunt begins at 12:30 p.m. with the event starting at 1:00 p.m. and ending at 4:00 p.m.  The awards ceremony and picnic immediately follows.
Registration is $10 per person.  Dyer Subaru will even provide spiffy new vehicles to any foursome that registers for $100.
All proceeds benefit The Humane Society's Pet Food Bank for families with pets in need. Hound Hunt registration fees include participation, a commemorative t-shirt (for the first 100 participants) and the afternoon picnic in the shelter's Volunteer Pavilion.
To register or for more information:  Call The Humane Society at (772) 388-3331 ext. 26 or register on-line at http://hsvb.org/houndhunt.asp.