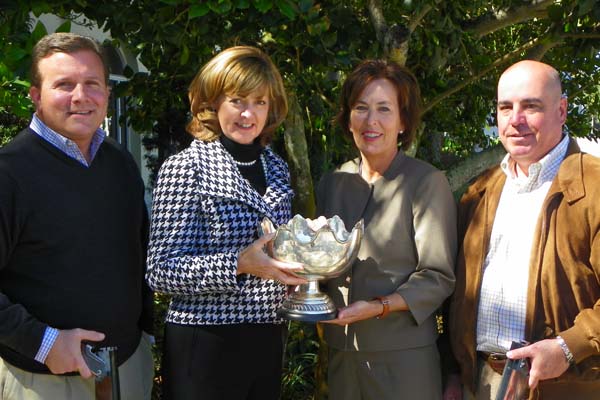 VERO BEACH —  The Education Foundation of Indian River County invites sport shooting enthusiasts to help target support for local teachers and students.  Windsor's private gun club, Platt Station, will host the 10th Annual Charity Shoot on Saturday, April 17.  The event opens with a breakfast at 9:30 a.m. and concludes with a lunch at noon.  This year's co-chairs Patrice Stowe and Jose Prieto are leading the effort to plan the fundraiser. The event is a team clay shooting competition.  Teams consist of three guns that score points by breaking clays in two disciplines (Driven Game Simulation and Quadruple Three Stand).  Both scores are added for the final total team results.  Teams will be chosen by random draw.
The participation fee is $150 per person and includes shells (12 and 20 gauge), clays, ear/eye protection, loaner guns, breakfast and lunch.  Mulligans will be available for purchase the day of the event.  Friends of the Foundation are invited to watch the activities and enjoy lunch for a charge of $35.  Space is limited to 60 sport shooting participants.
All proceeds benefit the Education Foundation of Indian River County's Programs: The Sneaker Exchange, the School Fund, the Indian River Regional Science & Engineering Fair, the Great Ideas! Grants and Teacher Development initiatives.
Registration and information:  Call (772) 564-0034, email: mary@edfoundationirc.org or visit: www.edfoundationirc.org.