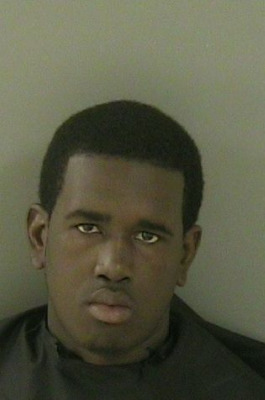 INDIAN RIVER COUNTY — Three people have been arrested in connection to a home burglary that left the homeowner's dog suffering from a gunshot wound.
The Indian River County Sheriff's Office arrested two 18-year-old males and a male juvenile for felony burglary. According to the arrest report, the juvenile was the one who shot the dog. Whether or not the youngest suspect will be charged with animal cruelty in relation to the shooting was not immediately known. Authorities are not naming the youth, citing his age.
The burglary occurred at the 5700 block of 59th Court, just west of Bent Pine Golf Club off 58th Avenue on Friday afternoon, Jan. 8.
According to the arrest reports, the juvenile told deputies that he was at Lem Bennefield's home that day when they discussed burglarizing the victim's home. Bennefield, 18, JohnKeith Lamar Carter, 18, and the youth then went to house on 59th Court, where they took an Xbox 360, the juvenile said.
He told deputies that they entered the house through an unlocked rear door. He said he was walking into the kitchen when the victim's dog, a pit bull mix, ran at him, barking. That's when the youth shot the dog, he said.
Both Bennefield and Carter denied being involved in the burglary, their arrest reports state. They both face charges of felony burglary and have been released from the county jail.
Carter faces an additional charge of misdemeanor marijuana possession.
Authorities caught up with the suspects about eight hours later when a deputy saw a suspicious vehicle and investigated, finding an Xbox 360 in plain view inside the vehicle, according to the arrest report.
A K-9 unit was called to the scene, and a Sebastian unit responded. The K-9 alerted on the vehicle, prompting a search of the vehicle, during which authorities found a .45-caliber hand gun consistent with that used to shoot the pit bull.
The dog is expected to have surgery to repair the damage from the gunshot wound and make a recovery.