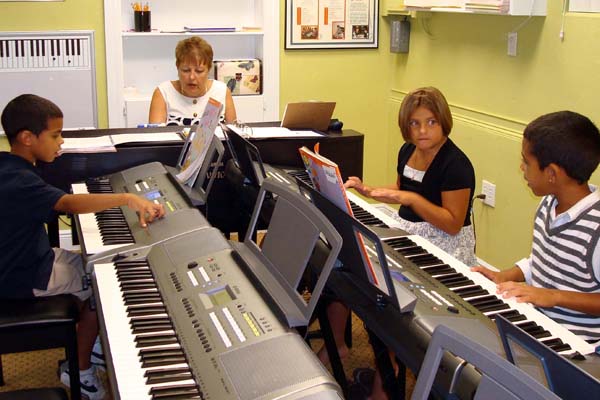 VERO BEACH — Twelve Youth Guidance children are enjoying keyboard lessons thanks to Fredda Lozada and Choy Lozada, head instructors at the Lozada School of Music. The children meet at the music school each Thursday evening, to learn music in group lessons with their friends.
The school's curriculum cultivates musical ability, creativity, and a positive attitude toward learning music and introduces children to music through age-appropriate activities, images, songs, and experiences.
As a Youth Guidance Activities Mentoring Program Community Partner, the Lozada School provides free or reduced-fee services to enable agency children to participate in activities they otherwise would not be able to afford.
For information about the Lozada School of Music visit www.lozadaschoolofmusic.com.
For information about Youth Guidance, call Barbara Schlitt Ford, Executive Director, at 772-770-5040 or visit www.ircyouth.com.