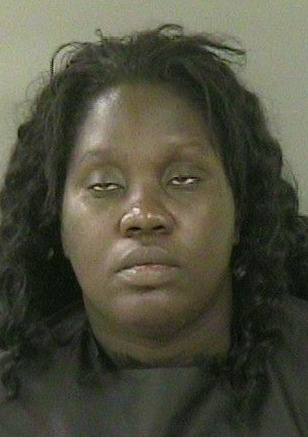 INDIAN RIVER COUNTY — A woman who led authorities, including those in a helicopter, on a 2-county pursuit on Interstate 95 Tuesday claimed she was Jesus Christ, according to the Indian River County Sheriff's Office.
"She claimed to be Jesus Christ," Director and spokesman Jeff Luther from the Sheriff's Office said of Maria Roberts, 25, of Flushing, N.Y., when deputies arrested her. Roberts had refused to stop for the Florida Highway Patrol in St. Lucie County and instead fled by driving recklessly, even though she had a 7-year-old child in the vehicle with her unrestrained, according to Luther.
Roberts was taken to a hospital for medical clearance before being transported to the Indian River County jail where she is being held on $55,500 bond. The child was taken to Sebastian River Medical Center to be checked out and was later turned over to the Florida Department of Children and Families.
The child's relationship with Roberts was not immediately known.
Luther said that the pursuit wasn't exactly a high-speed chase. Instead, officers backed off and followed Roberts from a distance.
"It's just too, too dangerous," Luther said of chasing a reckless driver, especially with traffic on the road.
Officials shut down southbound traffic from County Road 512 to help keep other drivers off the road while deputies tried to rein Roberts in. The woman traveled back and forth between the north- and southbound lanes of travel south of State Road 60 crossing the median and weaving through traffic.
Deputies thought they had pinned Roberts in on the northbound I-95 off ramp to SR 60 but she swiped a patrol car and kept going, traveling west on SR 60 before heading back to northbound I-95.
Deputies deployed stop sticks near mile marker 152 that finally got Roberts to stop, Luther said. The right rear tire blew and caused Roberts to spin circles in the median before crashing into a guardrail.
Luther said that FHP in St. Lucie County had notified the agency that Roberts was headed into Indian River County so that deputies could keep an eye out for the vehicle. Why FHP had tried to stop her in St. Lucie County remains unknown.
A call to FHP spokesman Trooper Tim Frith was not immediately returned.