ShrimpFest and Craft Brew Hullabaloo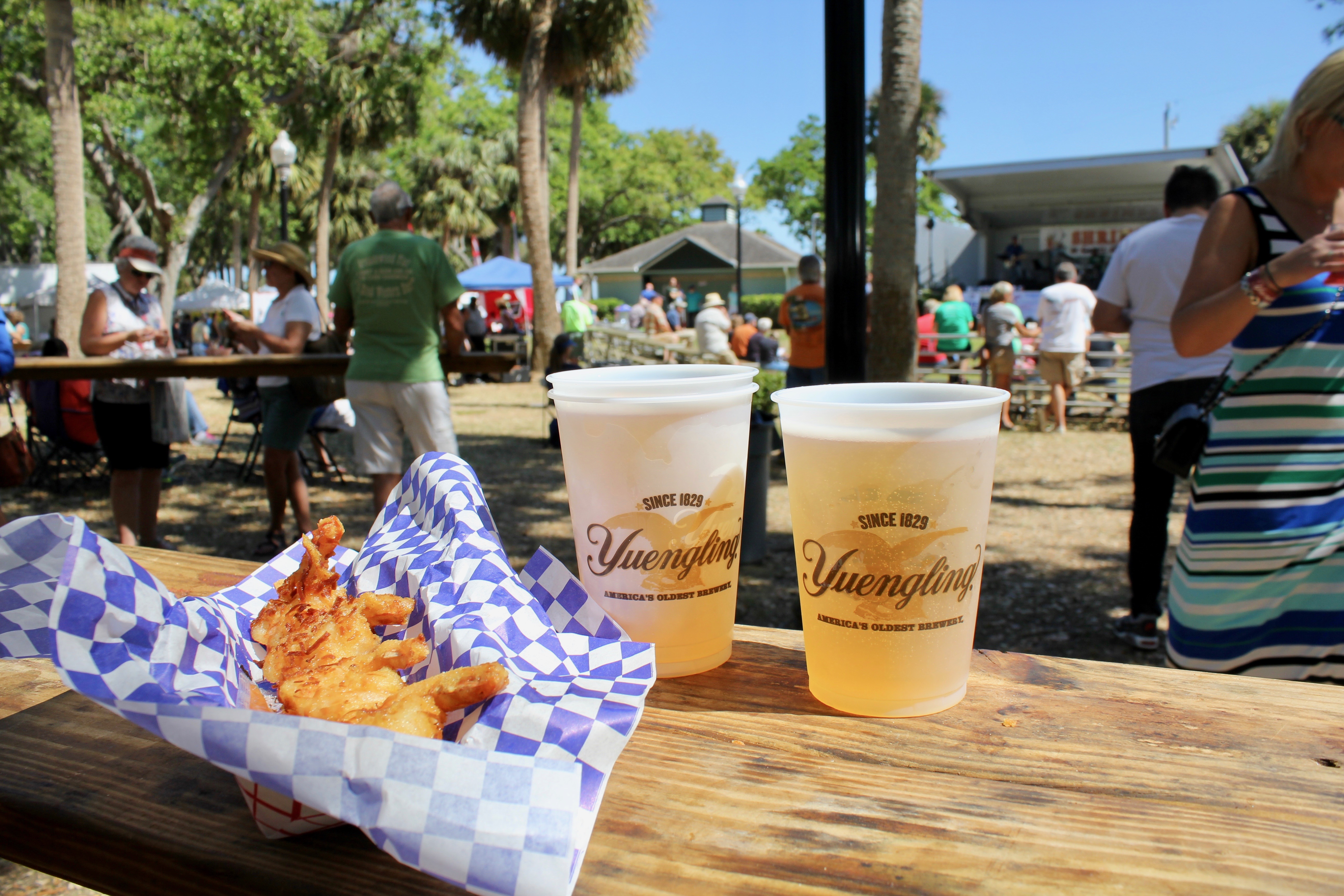 It's ShrimpFest Time Again! Three days of Shrimp, Craft Beer, Live Music, Kids Events and lots of Vendors!
Local restaurants and food trucks will compete for the bragging rights to the winning recipe and the coveted "Fourth Annual Golden Shrimp Award". Everyone attending the festival can vote for their favorite dish. Allergic to seafood? Your kids don't like shrimp? Don't let that stop you from enjoying a great weekend as hot dogs, hamburgers, pizza, and other great foods will be available.
The event features FREE entry and parking along with shuttle service, live music, loads of vendors and more. Pareidolia Brewing Company of Sebastian has joined forces with over 20 Florida brewers and homebrewers who are bringing their best brews for the Craft Beer Tasting on Saturday from 1:00 to 5:00. Entry to the festival is free but the Craft Brew Tasting is $30 at the door, presales are $25 at www.eventbrite.com. Space Coast Harley Davidson will have a virtual reality motorcycle simulator at the event along with a display of new motorcycles.
The festival begins on Friday, March 15th, with a pre-St. Patty's Day party at 3:00 PM including food, Irish music, and brew until 9:00 PM. Saturday, March 16th, the event runs from 11:00 AM to 9:00 PM. The Craft Beer Tasting is from 1:00 to 5:00. Live music, food, and beer will flow until 9:00 PM. Sunday, March 17th, the event starts at 11:00 AM, with live music all day to 5:00 PM. Enjoy a special car show on Sunday from 10:00 to 2:00. Bring your lawn chairs and spend the day.
The ShrimpFest & Craft Brew Hullabaloo is a joint effort of the Rotary Club of Sebastian and the Fellsmere Exchange Club and is sponsored by the City of Sebastian. In the last three years over $122,000 raised from the event went to benefit local youth sports, youth organizations, the prevention of child abuse, and participating non-profit organizations.
Top sponsors for this year's event are Space Coast Harley Davidson, Dyer Auto Partners, Hometown News, Dale Sorensen Real Estate, Pareidolia Brewing Co., J.J. Taylor Distributing, Treasure & Space Coast Radio 99.7 & 94.7, and TD Bank.