Enrollments Days
April 9, 2018 @ 8:00 am

-

April 12, 2018 @ 5:00 pm

Free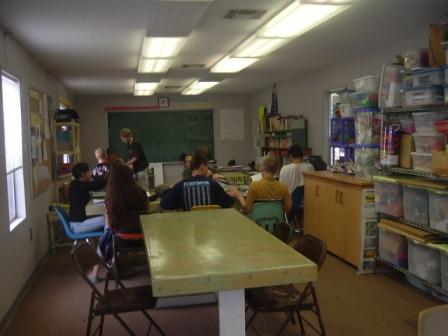 SunCoast School , 3050 43rd Avenue in Vero Beach, will hold its Annual Enrollment Open House Event Monday through Thursday , April 9-12 from 9:00 a.m. until 11:00 a.m.each of those days.
Parents interested in enrolling their child for grades PreK through grade 8 should call 772 778 0892 to reserve a day and time for an informal tour and information session.
Openings are limited as SunCoast's teacher :student ratio is no greater than 1:15 so parents should apply early. More information can be obtained by calling (772- 778-0892) or by email at suncoastschoolvero@gmail.com.
SunCoast was founded in 1984 as an affordable alternative to higher priced private schools and has no religious affiliation. While affordable to most, SunCoast also accepts Step Up Scholarships (tax credit, income based) as well as the McKay Scholarship.
We offer a high quality educational experience with an emphasis on a sense of belonging as well as academic achievement. Students have the opportunity to develop close relationships with all school members. Our direct teaching curriculum and small class size focuses on allowing students to excel academically, while also giving each the time to solidly acquire needed skills in all subject areas.
Students are placed in multi age groupings and by ability to allow maximum achievement.
We invite all interested families to come to our school and see for yourself- April 9-12 from 9:00 am.m until 11:00 a.m.