Enchanted Christmas Ball, an original performing arts holiday production
December 5, 2021 @ 2:00 pm

-

7:30 pm

$7 – $8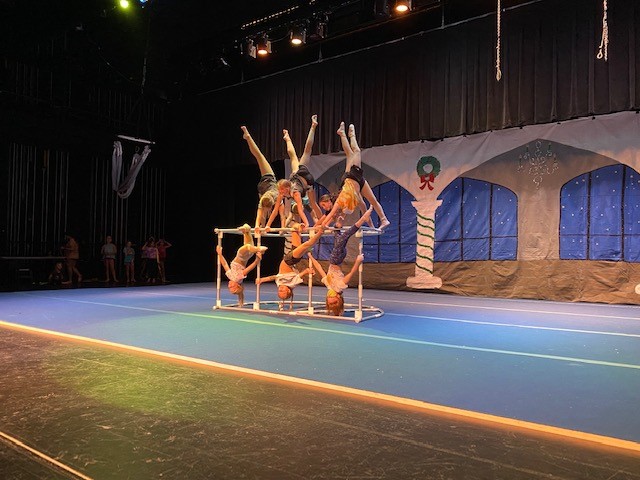 The City of Vero Beach Recreation Department's annual holiday production, "Enchanted Christmas Ball" will be held on Sunday, December 5th at 2:00 p.m. & 6:00 p.m. at the Vero Beach High School Performing Arts Center.
The production is an original script that incorporates unique acro-dance and circus aerial choreography utilizing the participants of our Aerial Antics Youth Circus program and the gymnastics and performing arts classes held in the Centerstage Acrobatic Complex at Leisure Square.
"Enchanted Christmas Ball" directors Patty Howard, Angie Holshouser, Liz Matthews, Deja Miller, Julie Payne and Ilyana Reed have not only created the concept and choreography for the 200 participants ages 3 – 19, but have also made the backdrops, constructed the props, designed the program and so much more! The production is 100% crafted by the recreation department performing arts staff……for 27 years!
We are so lucky to have aspiring Disney Imagineer, Ilyana Reed as a member of our team. She took on the role of story concept/script writer this year and we have to say….it's really good! A little background about Ilyana:
Ilyana Ruth Reed graduated from Vero Beach High School in 2021. She held the position of Vice President on the African American Student Council, ran track, participated in school musicals and was a singer in the choir. She is a creative and inspirational young lady who is currently a performing arts instructor for the City of Vero Beach. Ilyana is an aspiring Disney Imagineer on track to get her Masters at UCF in themed entertainment. Her dream is to be a part of creating/designing the amazing attractions that bring the magic of the Walt Disney parks to life!
We also want to include our heartfelt thanks to Mrs. Karen Wiggins, Director of the VBHSPAC. She is simply the best!!
So, grab your tickets now because it's going to be an amazing show! Tickets are available at Leisure Square for $8 – adults and $7 – children & seniors. Tickets can also be purchased at the door! Please call (772) 770-6500 for additional information!